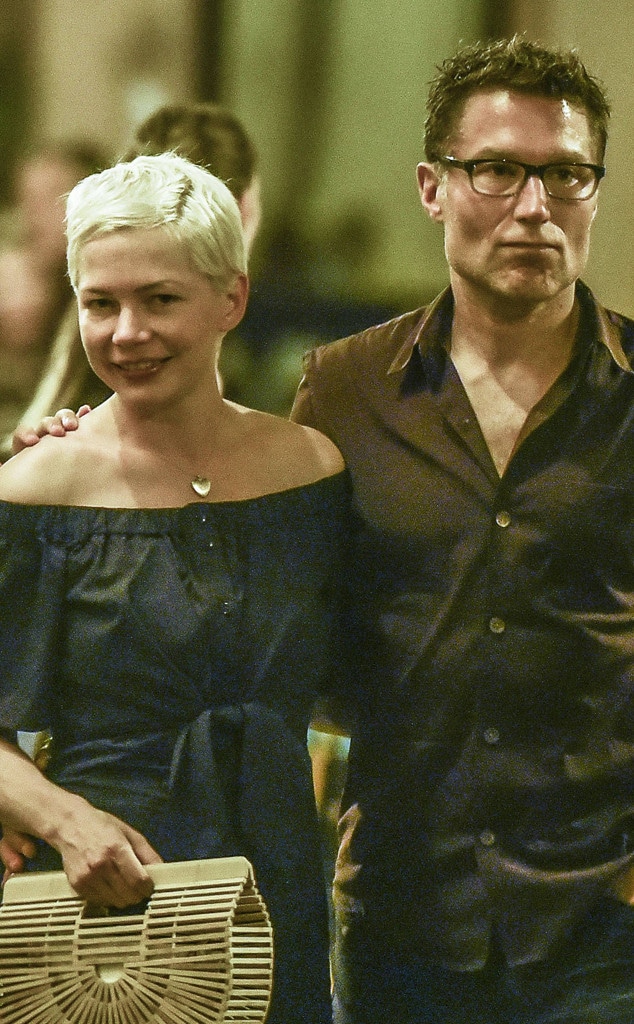 Agostino Fabio / MEGA
Michelle Williams may be gearing up for a big relationship status change...
E! News can report that the 37-year-old actress is very seriously dating New York financial consultant Andrew Youmans and has been for some time.
A source tells E! News, "Michelle and has been with Andy for longer than people think. They are very serious and were right away. She has kept the relationship under wraps and made a point not to bring him to public events."
The fiercely private star has also been spotted many times recently stepping out with a heart-shaped diamond ring on her that finger, but don't expect the All the Money in the World star to comment on what it means.
"It is very important to Michelle to keep her private life private and out of the press. She has been wearing a heart-shaped diamond ring for awhile but doesn't want to confirm or deny whether they are engaged," the insider said. "All she will say is that they are very happy together."
The two were first spotted holding hands in Rome in July.
Donato Sardella/Getty Images for InStyle
An eyewitness also added that Michelle and Andrew spent New Year's together in the Bahamas with her daughter Matilda from her previous relationship with the late actor Heath Ledger.
The source said, "They spent lazy days on the beach reading and playing in the water. Michelle had a diamond ring on her left ring finger, even at the beach. She never took it off day after day, even when she went in the ocean. At one point she was looking closely at the ring and cleaning it."
The eyewitness said, "It definitely looked like an engagement ring."
David Acosta/IPA/Splash News
During the trip, the eyewitness also said that the pair "were having intellectual conversations and discussing current events."
And luckily for Michelle, Andrew appears to be a great with the tween.
The source said, "He took her in the water by himself and they had a lot of fun jumping over the waves together trying not to get too wet. They would high five and laugh a lot. All three of them spent a lot of time reading on the beach."
The trio also took walks daily and got coffee as a little unit. 
The actress famously dated Ledger from 2004-2007. The duo split in September 2007. Almost 10 years ago, the 10 Things I Hate About You star tragically died on Jan. 22, 2008 as the result of acute intoxication by the combined effects of oxycodone, hydrocodone, diazepam, temazepam, alprazolam and doxylamine.
In the years since his death, Williams has dated Jason Segel, Jonathan Safran Foer, Dustin Yellen and Spike Jonze.