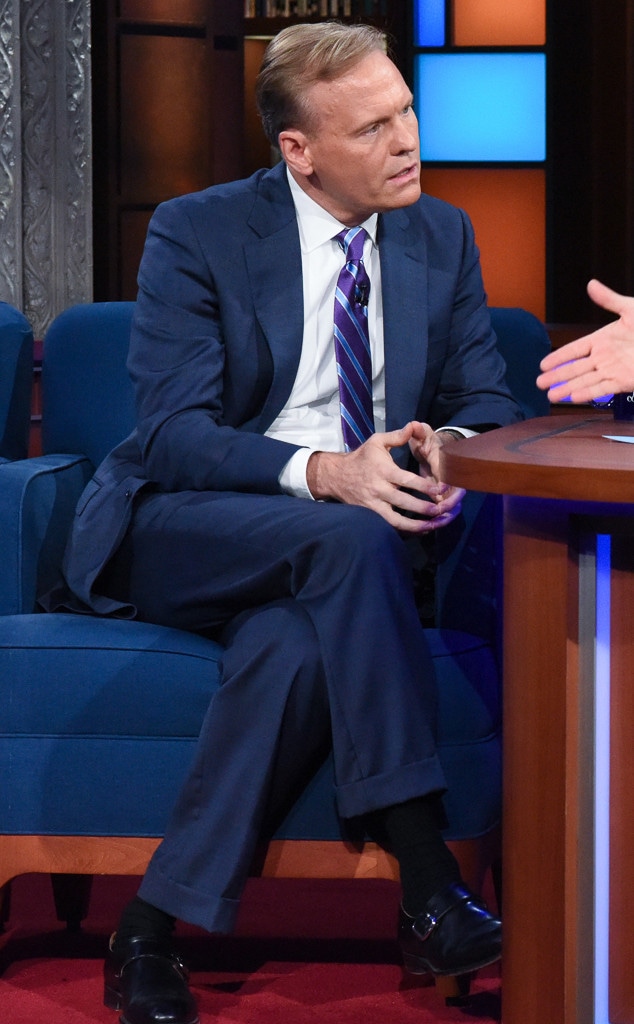 Scott Kowalchyk/CBS
John Dickerson has been named the new co-host of CBS This Morning. The CBS News anchor replaces Charlie Rose, who was fired from the network in November following sexual harassment allegations. 
CBS News announced the replacement on Tuesday. Dickerson will join Gayle King and Norah O'Donnell on the morning show starting Jan. 10.
"John's impressive track record and strong all-around journalism extends our commitment to real news coverage every morning at CBS News," CBS News president David Rhodes told the news outlet. "Gayle and Norah continue to show tremendous leadership on our morning broadcast each day. Colleagues, newsmakers, and peers all appreciate the depth and context John Dickerson brings to every discussion of the day's events — together with his co-hosts he will project our best values on every broadcast."
According to CBS News, Dickerson joined the news organization in April 2009 as an analyst and contributor to the networks' various broadcasts and platforms. He then served as political director for six years and was named moderator for Face of the Nation in 2015.
"On the campaign trail I've collected compliments about CBS This Morning's commitment to the news for years now," Dickerson told CBS News. "Every time I've been on the show I haven't wanted the conversation with Norah and Gayle to end when my segment does. Now it doesn't have to."
The Washington Post published accusations about Rose in November 2017. In the report, eight women accused him of sexual harassment and unwanted advances, including groping and inappropriate phone calls. The veteran journalist said he does "not believe that all of these allegations are accurate" but issued an apology.
"In my 45 years in journalism, I have prided myself on being an advocate for the careers of the women with whom I have worked," he said in a statement. "Nevertheless, in the past few days, claims have been made about my behavior toward some former female colleagues."
He continued, "It is essential that these women know I hear them and that I deeply apologize for my inappropriate behavior. I am greatly embarrassed. I have behaved insensitively at times, and I accept responsibility for that, though I do not believe that all of these allegations are accurate. I always felt that I was pursuing shared feelings, even though I now realize I was mistaken."
Rose's statement concluded, "I have learned a great deal as a result of these events, and I hope others will too. All of us, including me, are coming to a newer and deeper recognition of the pain caused by conduct in the past, and have come to a profound new respect for women and their lives."