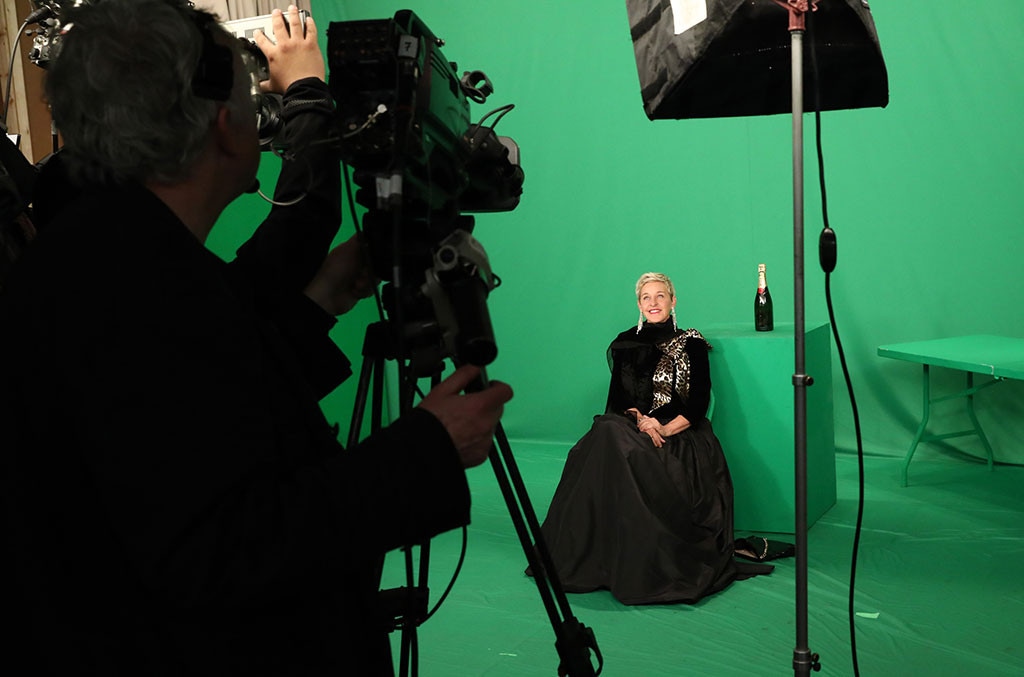 Michael Rozman/Warner Bros.
There were a ton of moments you saw during the 2018 Golden Globes, but we're willing to bet this wasn't one of them. 
While people all over the country watched Reese Witherspoon lovingly introduce Oprah Winfrey as the year's Cecil B. DeMille Award honoree, they definitely didn't see Ellen DeGeneres sitting next to the mogul in the sea of stars inside the Beverly Hilton Hotel. 
Well, fortunately for fans everywhere, the daytime host had the footage ready to share on Tuesday. 
"There was an awkward moment for me when Reese Witherspoon was giving the Cecil B. DeMille Award," she told her audience. "I don't know if you saw it or not, but it was—it was embarrassing. 
In the clip, the two women are sitting side by side as DeGenerous, donning a dramatic evening get-up, hilariously thinks the actress' words are about her. It isn't until Witherspoon addresses Winfrey by her name that the comedian realizes what's going on, picks up her purse, grabs the champagne bottle off of the table and leaves in a huff. Awkward!
Despite the mix-up, DeGeneres gave this year's host her stamp of approval. 
"Seth Meyers I thought did a great job—very, very funny," she complimented. "I enjoyed it a lot."
As for the award, there's always next year, Ellen!