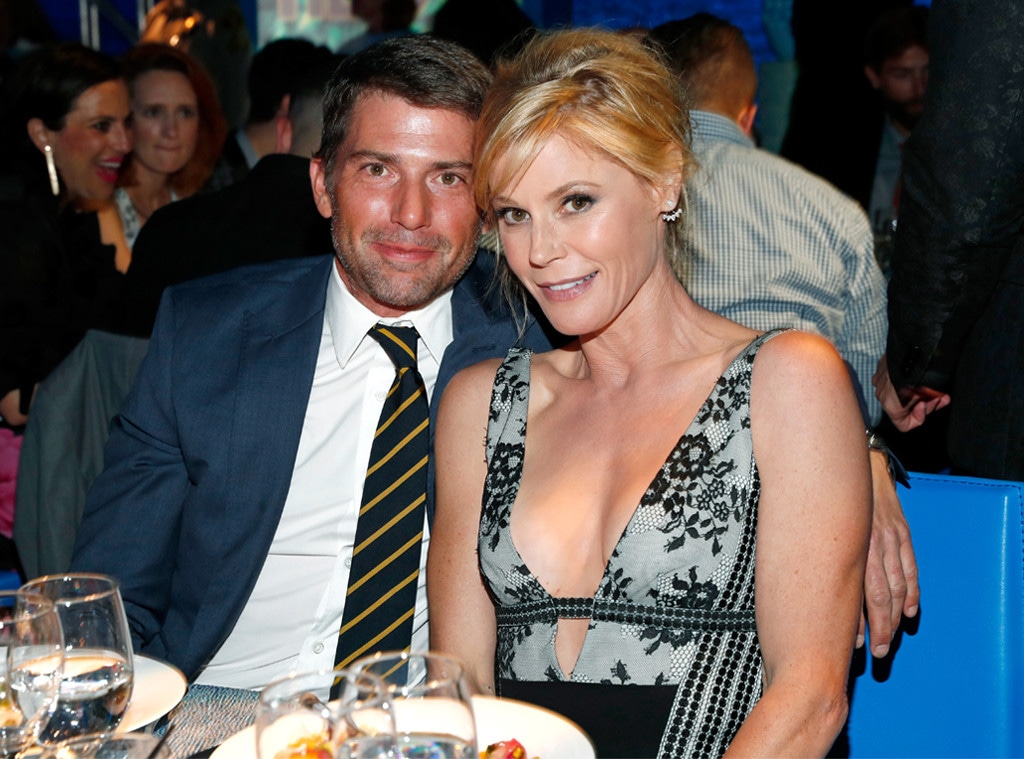 Rich Polk/Getty Images for Los Angeles LGBT Center
Julie Bowen and her husband are going their separate ways, E! News has learned. 
The Modern Family star and real estate investor Scott Phillips have separated after 13 years of marriage. The exes share three children together, 10-year-old Oliver and 8-year-old twins John and Gustav.
A report that surfaced in late 2017 claimed Bowen and Phillips were "living separate lives." The private pair rarely attended public events together, their last being a gala for the Los Angeles LGBT Center in 2016. 
Phillips, a real estate investor and software developer, skipped out on supporting Bowen at the 2016 Emmys, which just so happened to be their 12th wedding anniversary. 
She told People at the time, "He's come every year, he's been so supportive and this year he was playing in a tennis tournament and I wasn't nominated as an individual so I said, 'What do you want to do on our anniversary?' I mean it's such an honor to be nominated and to go, but it's tough to be a purse holder."
And in an interview with Us Weekly, Julie joked about being "too tired" to split from Scott. In her own words, "We watch all these people get married and split up and go, 'Wait, did they get married after us or before us? We outlast all these people. The answer: We're too tired to do anything else!"
She continued, "At first I loved my husband and then I loved the kids and now I love our family. When I see my husband with my kids, it makes me so happy. When I see my kids all sitting down at the table together, I'm like 'This is awesome. We did this!'"
Bowen has not commented publicly on the separation news. 
People was first to report the news.