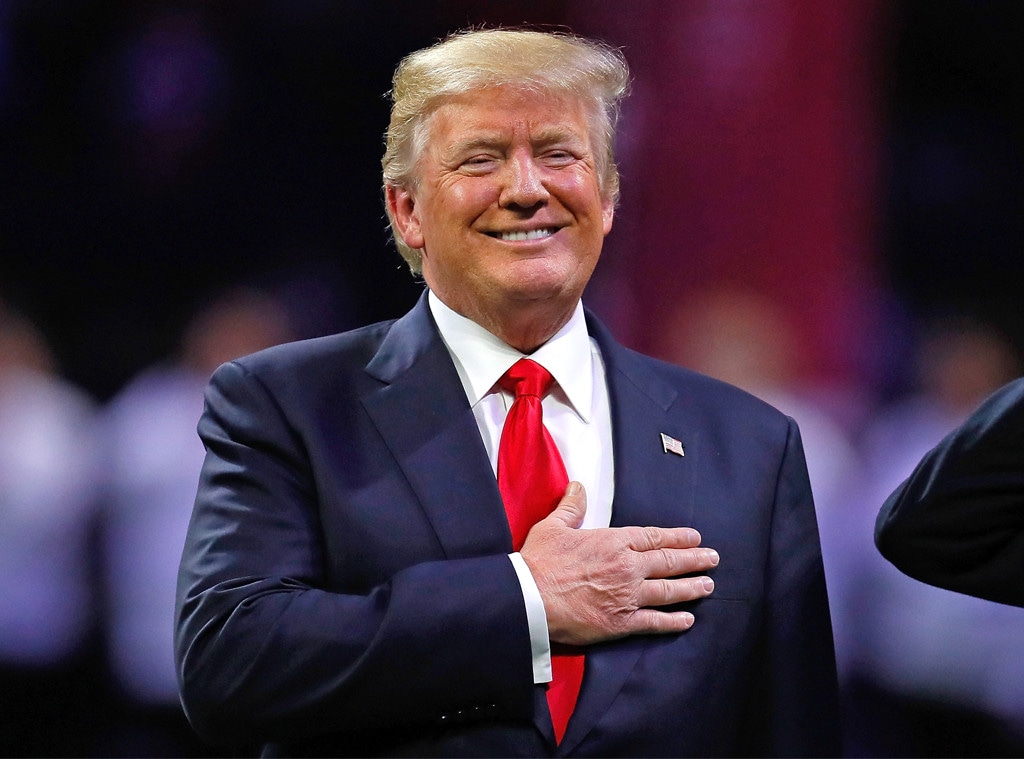 Kevin C. Cox/Getty Images
President Donald Trump suffered the first fumble of the night when he appeared to momentarily forget the national anthem. 
Trump attended Monday evening's College Football Playoff National Championship in Atlanta, where he was joined by country music group Zac Brown Band and a gospel choir to lead the anthem. 
But when the camera panned to POTUS—a hand over his heart and American flag pinned to his lapel—some social media users pointed out that Trump seemed to have either flubbed the lyrics and made a messy recovery, or had forgotten the national anthem all together.
"It looked like Donald Trump just kept repeating 'applesauce' during the National Anthem," one Twitter user wrote. Another added, "Trump was mouthing some words during parts of the national anthem, but it was unclear what he was saying. He didn't open mouth during other parts."
Earlier today, Trump mentioned the national anthem and its importance during a speech in Nashville. "We want our flag respected," the former reality TV star said, per The Washington Post, "and we want our national anthem respected also."
This isn't the first time Trump's views on the national anthem have courted controversy. He's an outspoken critic of the NFL for allowing its players to kneel during the anthem in protest of racial injustice. 
Trump tweeted in September, "If a player wants the privilege of making millions of dollars in the NFL,or other leagues, he or she should not be allowed to disrespect.......our Great American Flag (or Country) and should stand for the National Anthem. If not, YOU'RE FIRED. Find something else to do!"