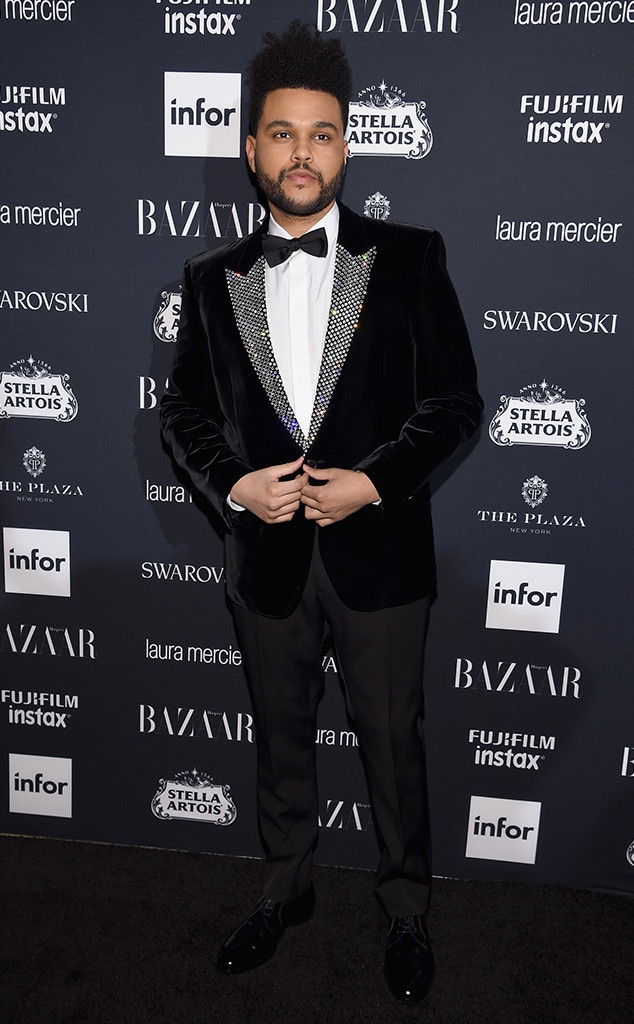 Getty Images for Harper's BAZAAR
The Weeknd has ended his partnership with H&M over an advertisement labeled by many as racially insensitive.
The retailer sparked backlash after depicting a black child model in a sweatshirt that read "Coolest Monkey in the Jungle," prompting the hip-hop artist to release a statement of his own condemning H&M's choice. 
"woke up this morning shocked and embarrassed by this photo," The Weeknd tweeted. "i'm deeply offended and will not be working with @hm anymore..."
In a statement obtained by E! News, H&M Media Relations apologized for the advertisement as well as the product: "We understand that many people are upset about the image. We, who work at H&M, can only agree. We are deeply sorry that the picture was taken, and we also regret the actual print. Therefore, we have not only removed the image from our channels, but also the garment from our product offering globally."
"It is obvious that our routines have not been followed properly," H&M concluded. "This is without any doubt. We will thoroughly investigate why this happened to prevent this type of mistake from happening again."
As of now, the sweater is still available online but the photo of the model has been removed. 
The Weeknd worked with H&M on two different collaborations, and his latest clothing collection was released last September. It's currently unclear if and when the recording artist's products will be removed from H&M stores. 
Other celebrities that have commented on H&M's advertisement include Questlove and Sean "Diddy" Combs. 
"I'm sure the apologies are a coming," Questlove, who performs with The Roots, wrote on Instagram. "And the ads will be pulled. I'm certain there will Be media fixers and whatnot and maybe a grand gesture like a donation to some charity (donations under these circumstances are the corporate version #SomeOfMyBestFriendsAre move if there ever was one) all this tells me about @HM is that the seats in the boardroom lack something...wanna take a guess?"
Diddy shared a reimagined version of the sweater that read "Coolest King in the World," adding, "Put some respect on it!! When you look at us make sure you see royalty and super natural God sent glory!! Anything else is disrespectful."
Lebron James also said, "@hm u got us all wrong! And we ain't going for it! Straight up! Enough about y'all and more of what I see when I look at this photo. I see a Young King!! The ruler of the world, an untouchable Force that can never be denied! We as African Americans will always have to break barriers, prove people wrong and work even harder to prove we belong but guess what, that's what we love because the benefits at the end of the road are so beautiful!! #LiveLaughLove #LoveMyPeople"