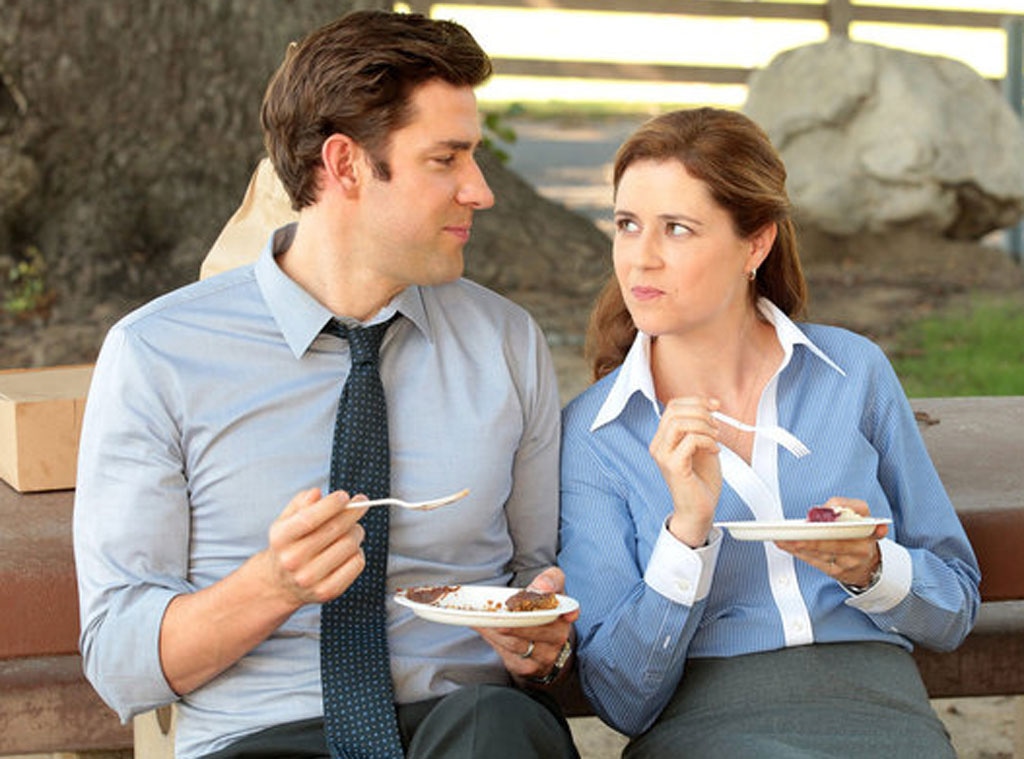 Chris Haston/NBC
Jenna Fischer is returning to TV with Splitting Up Together, but her return to the small screen has a bit of a shadow looming behind it in the potential revival of The Office.
While promoting her new ABC series where she stars opposite Oliver Hudson as a divorced couple whose marriage is reignited by divorce, Fischer was asked about the rumored Office revival.
"I don't know anything about The Office revival. I know as much as anyone else," Fischer told press at the 2018 TCA winter press tour.
"I don't know. I think that's for networks to figure out if I were to be asked, but I haven't been approached about it," she said. "But I love Pam!"
Fischer spent nine seasons as Pam on the fan-favorite series. Rumors of an Office revival started circling in December. A new season would reportedly feature a mix of old and new cast members. Fischer keeps in touch with her costars, included real-life bestie Angela Kinsey.
"I think the idea of an Office revival is—I think it's a great idea. I would be honored to come back in any way that I'm able to. I loved playing that character, and as long as Greg Daniels is the person in charge and the visionary behind it, then I would absolutely be up for it," Fischer told press after the panel. "We just have to get Mindy [Kaling] to write some episodes, B.J. Novak, Gene Stupnitsky, Lee Eisenberg, Mike Schur. That show was so great because of the talent involved in the show, behind the scenes, not just on the screen."
The Office helped launch Fischer and costars including Steve Carell, Rainn Wilson and John Krasinski to new career heights. Would lightning be able to strike twice?
 
"But I mean, to be fair, nobody thought the American version could ever do what it did," Fischer said. "So maybe it's possible to defy the odds again."
Over the course of its run from 2005-2013, The Office won five Emmys, including Outstanding Comedy Series.
Splitting Up Together is Fischer's first series regular work since the miniseries You, Me and the Apocalypse. The new ABC series hails from executive producers Ellen DeGeneres, Emily Kapnek, Jeff Kleeman and Dean Holland and also stars Bobby Lee, Lindsay Price, Olivia Keville, Van Crosby and Sander Thomas. It premieres Tuesday, March 27 on ABC.