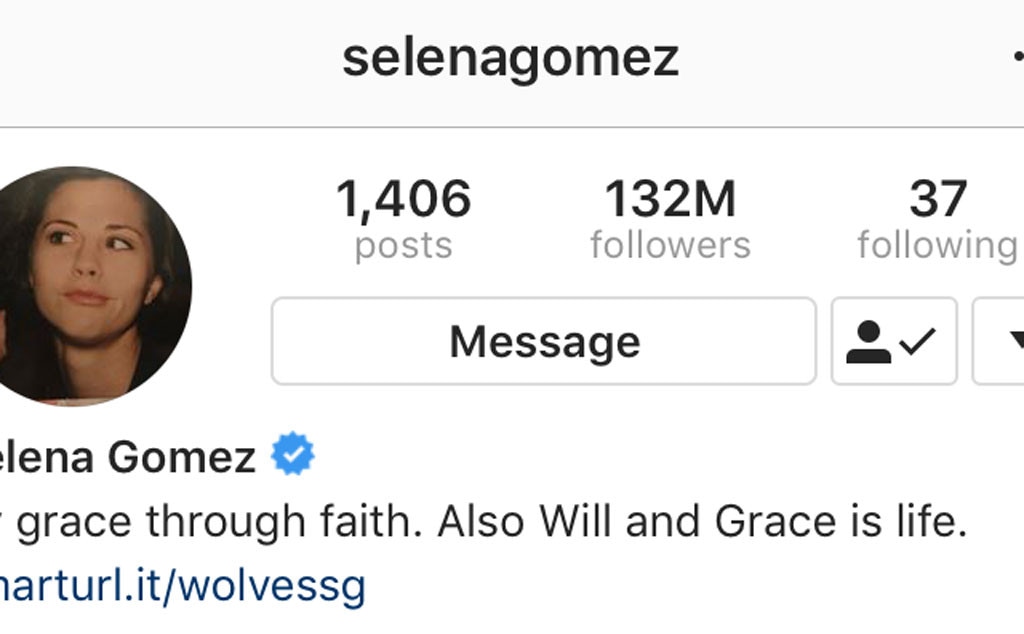 Instagram
Selena Gomez is making some changes in 2018, starting with her social media.
Over the weekend, the 25-year-old actress and singer's fans noticed that Selena had started unfollowing people on her Instagram account. Going from following over 300 people, Selena now currently follows only 37.
Taylor Swift, Amy Schumer, Jessica Alba, Francia Raisa and Julia Michaels are all still among the list of people Selena follows, but many didn't make the cut.
"She unfollowed demi, camila & all her friends & 13 reasons why cast & wizards of waverly place cast & so many peoples. Wtf is happening," one Twitter user wrote.
In addition to changing up who she follows, Selena also changed her profile picture, which now appears to be a photo of her mom, Mandy Teefey.
Selena took some time to reflect on Instagram over the weekend, posting a photo of herself in front of the house she grew up in. "The home I grew up in, from birth to 13... (no one was home when I knocked this time lol) I visit this place every chance I get. In many ways it very well could have been better than my life today, but I'm grateful for a voice that can enable change today," she wrote alongside the pic. "Even when I don't know how to do it well or actually want it. I love you Grand Prairie. Thank you."
Maybe she's just starting a new chapter? What do you think is the reason behind her unfollow spree?
Sound off in the comments!