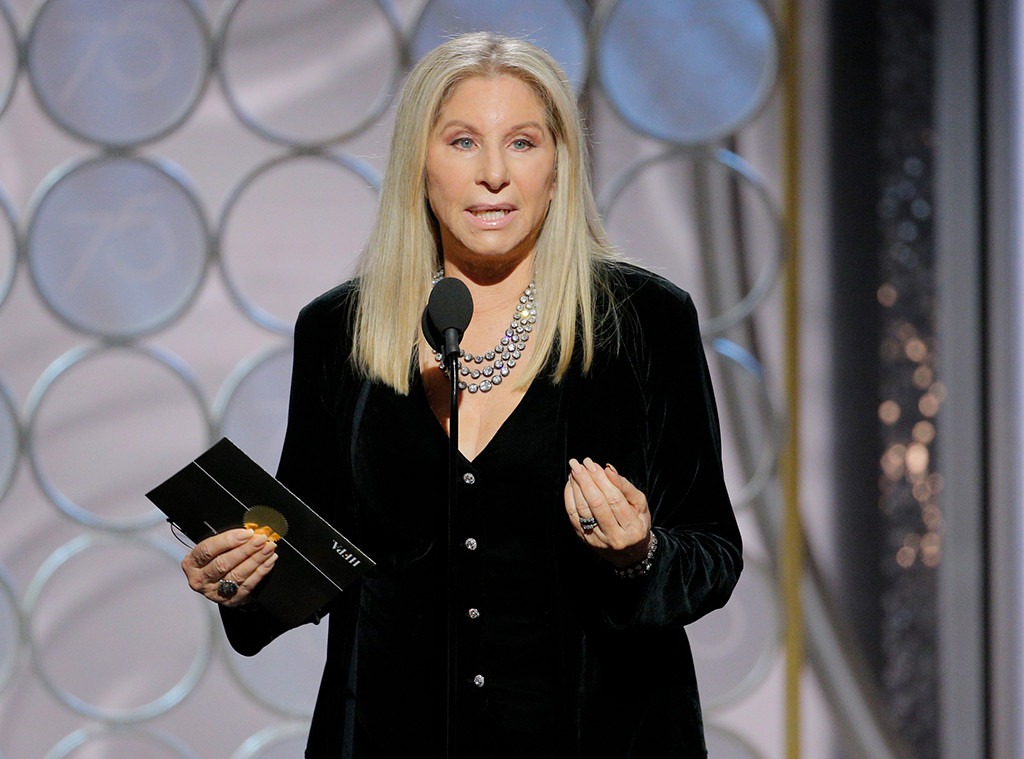 Paul Drinkwater/NBC
A female director has not won a Golden Globe Award since Barbra Streisand first took home the statue for Yentl 34 years ago. Now, the legend is looking to make a much-needed change. 
Before presenting the 2018 Golden Globe for Best Motion Picture-Drama, the iconic star reflected on her own history at the annual ceremony, notably her historic win in 1984 for Best Director. Not only was she the first woman to be nominated in the category, but she remains the first and only female winner in the show's 75-year history. 
"Folks, time's up!" Streisand said at the microphone, doubling as a reference to the current movement and a quite literal public plea. "We need more women directors and more women to be nominated for Best Director. There's so many films out there that are so good directed by women." 
However, this year's category would not reflect Streisand's appeal as it was dominated entirely by men, sparking outrage from many who believed directors for this year's successful films like Wonder Woman and Mudbound had been snubbed. Despite Lady Bird's nominations for Best Picture, Best Actress, Best Supporting Actress and Best Screenplay, the film's writer and director Greta Gerwig was not included in the pool of directing nominees. 
Streisand continued to speak on the issue digitally, tweeting her support for Dee Rees and Patty Jenkins. "In my humble opinion, I was very disappointed that director Dee Rees and her powerful film @mudboundmovie wasn't even nominated," she wrote. "I also would have liked to see director @PattyJenks and her film @WonderWomanFilm recognized because it shows how strong women can be, not only as characters but also at the box office. The three highest-grossing films last year were all carried by women."
The star wasn't the only attendee at Sunday night's ceremony to draw attention to the serious lack of female nominees. Upon presenting the category, Natalie Portman said into the microphone, "And here are the all-male nominees."