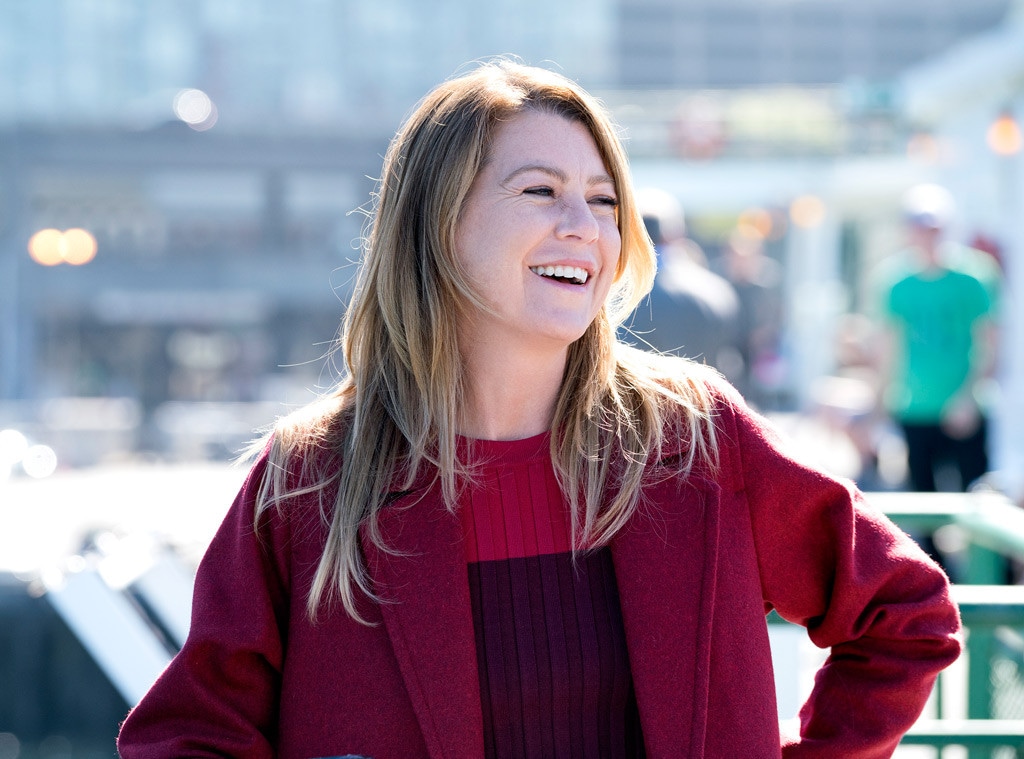 ABC
Is the Grey's Anatomy universe going to expand even more?
ABC is set to launch its second spinoff, which is currently untitled, in March, and given Grey's ratings and fan fervor 14 seasons in, the chances of the the firefighter drama succeeding are high. But could this spinoff also be the last one for Grey's, given creator Shonda Rhimes' new deal with Netflix?
"We haven't had any of those conversations yet," ABC president Channing Dungey admitted to reporters at the 018 Winter TCA Press Tour on Monday. "But what i do know is that we have her services on Grey's, this spinoff and the rest of these shows until they finish their run."
Along with the spinoff, which stars Grey's' Jason George, Rhimes serves as an executive producer on For the People, a new legal drama debuting this season.
Dungey has had a long-standing relationship with Rhimes, with her first TV job actually being on Grey's Anatomy, and said their "relationship is as strong as it's ever been" even after Rhimes' decision to partner with Netflix.
"I'm really excited about the three shows that we have on the air and the two  we're about to launch. I've known for awhile Shonda was interested in stretching different sets of creative muscles. I think we all know there are different challenges and opportunities in broadcast and there are different challenges and opportunities in streaming. I wish her all the best as she tries to explore some of those new options."
As for Scandal, which is set to wrap its six-season this season, Dungey admitted it was unlikely the show could be revived or rebooted at ABC without Rhimes.
"I don't know if Scandal would be Scandal without Shonda to be perfectly honest," she said. "It's so wrapped up in her DNA. I guess anything is theoretically possible."
Grey's Anatomy returns Thursday, Jan. 19 at 8 p.m. on ABC, while the Untitled Grey's Anatomy Spinoff premieres Thursday, March 22 at 9 p.m. on ABC.