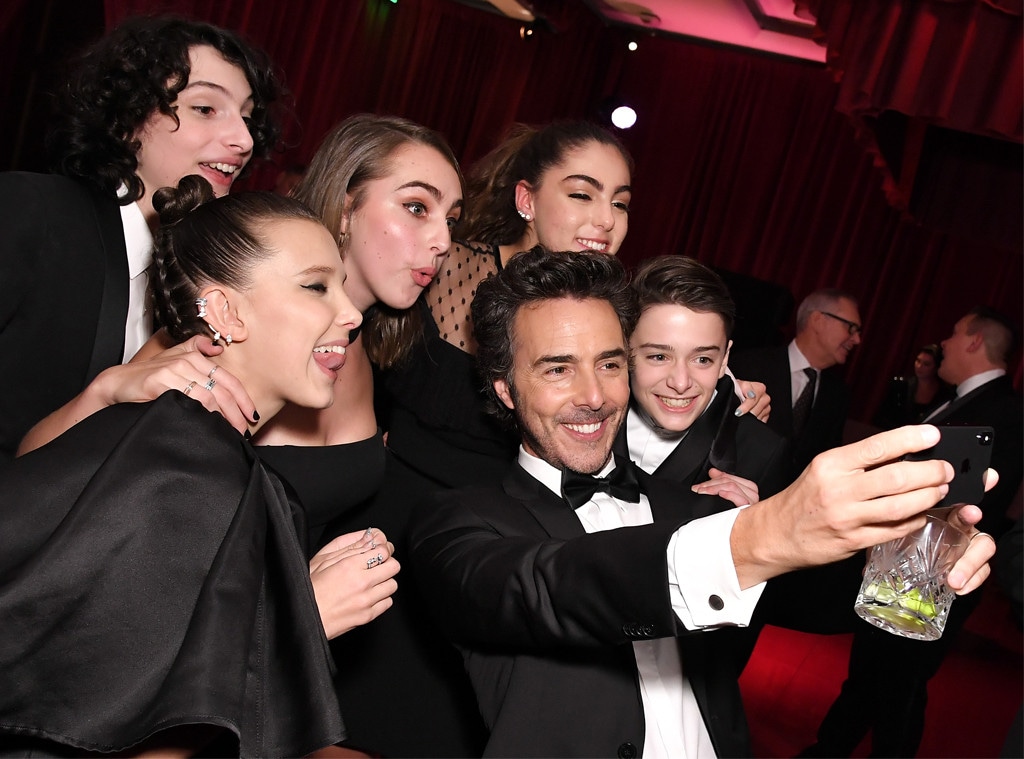 Stewart Cook/Variety/REX/Shutterstock
With the 2018 Golden Globes officially over, it was time for the partying to begin. 
As soon as host Seth Meyers signed off on the highly anticipated night, the dining room of famous faces headed out into Los Angeles for an array of after-party options. Donning their dazzling ensembles, the celebrated men and women hit the town—many with their golden statues in tow—to mingle with friends and toast to a job well done. 
Of course, no party would be complete without some snacks, toasts and tunes. Over at the CAA after-party, stars like Nicole Kidman and Keith Urban helped themselves to the In-N-Out food bar while out on the dance floor, Chris Hemsworth, Matt Damon, Salma Hayek and Halle Berry were busy getting their groove on to tunes by Usher and Drake. Over at the Warner Bros. and InStyle soirée, the Perrier-Jouët was flowing as much as Madonna's classic hits. 
The music came in handy for Ashley Judd and Salma Hayek who made their grand entrance into Warner Bros. and InStyle's after-party dancing to the Material Girl's top track, "Vogue."
It was a fun evening for the youngsters, too. The stars of Stranger Things, Millie Bobby Brown, Finn Wolfhard and Noah Schnapp, were spotted taking silly group photos together inside Netflix's after-party. 
Overall, it was a night fit for celebration—and Hollywood did just that. Check out more photos from inside the star-studded after-parties below: