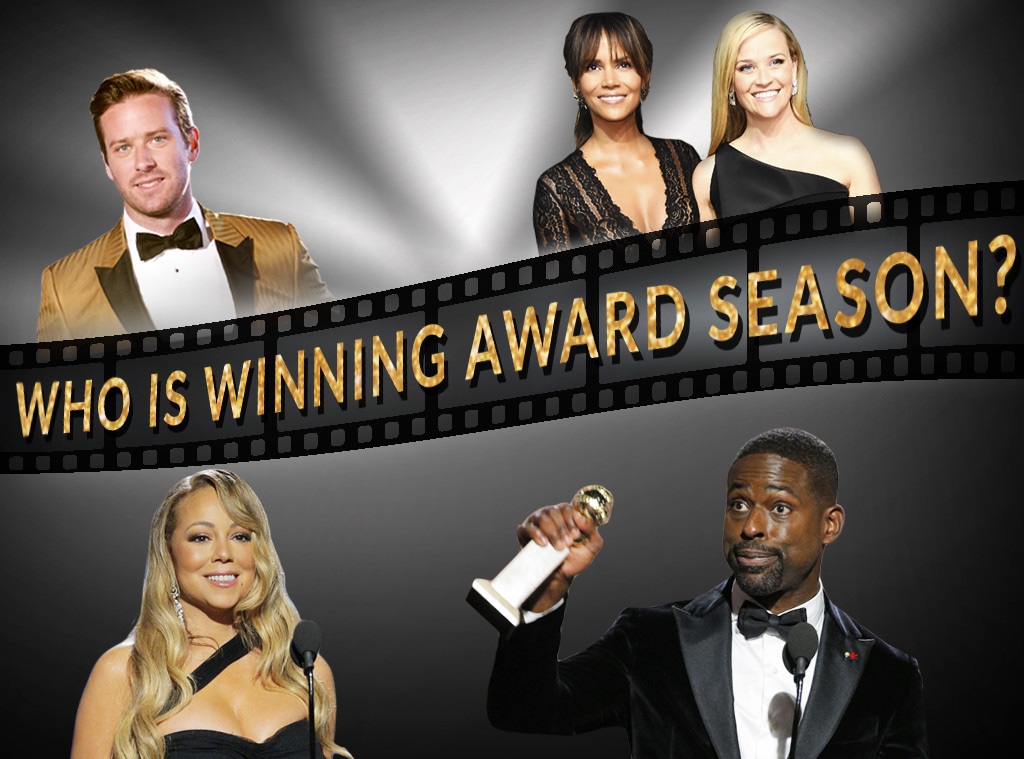 Getty Images; Melissa Herwitt / E! Illustration
Award season has only just begun but it's never too early for a few superlatives. 
After all, the 2018 Golden Globes may have been the most eventful Golden Globes ceremony of all time. From the powerful statement that the women and men of the industry made as they walked the red carpet dressed in all black, to the Time's Up pins that could be seen across the auditorium, to the powerful speeches that left nary a dry eye in sight. 
And then, of course, there was Oprah. What is there to say about Oprah besides simply...wow. 
In the spirit of celebrating all things awards, it's time to choose the first round of the season's winners. Who had the best outfit? Who gave the best speech? And which Meryl was the best Meryl? It's a hard decision, but somebody has to do it. 
Getty Images; Melissa Herwitt / E! Illustration