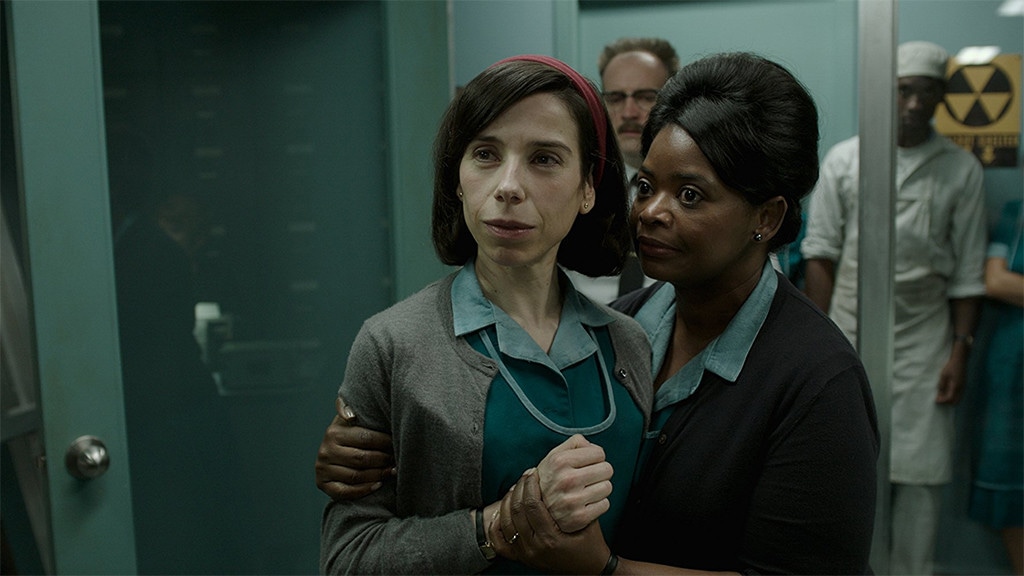 Fox Searchlight Pictures
Guillermo del Toro has finally won a Golden Globe. 
The director took home the award for Best Director at the 2018 ceremony for The Shape of Water, and he was not about to let the orchestra ruin his moment. 
"Lower the music," he said as it started. "It's taken 25 years. Give me a minute. Give me a minute!" 
"For 25 years I have handcrafted very strange little tales made of motion, color, light and shadow," he said. "In three precise instances, these strange stories, these fables, have saved my life. Once with Devil's Backbone, once with Pan's Labyrinth, and now with Shape of Water, because as directors, these things are not just entries in a filmography. We have made a deal with a particularly inefficient devil that trades three years of our lives for one entry on IMDb. And these things are biography and they are alive." 
The Shape of Water stars Octavia Spencer, Richard Jenkins, Michael Shannon, Sally Hawkins, and Doug Jones. 
The other all male nominees included Guillermo Del Toro for The Shape of Water, Martin McDonagh for Three Billboards Outside Ebbing, Missouri, Christopher Nolan for Dunkirk, Ridley Scott for All the Money in the World, and Steven Spielberg for The Post.  
This is Guillermo del Toro's first Golden Globe, and he and Vanessa Taylor were also nominated for best screenplay this year.