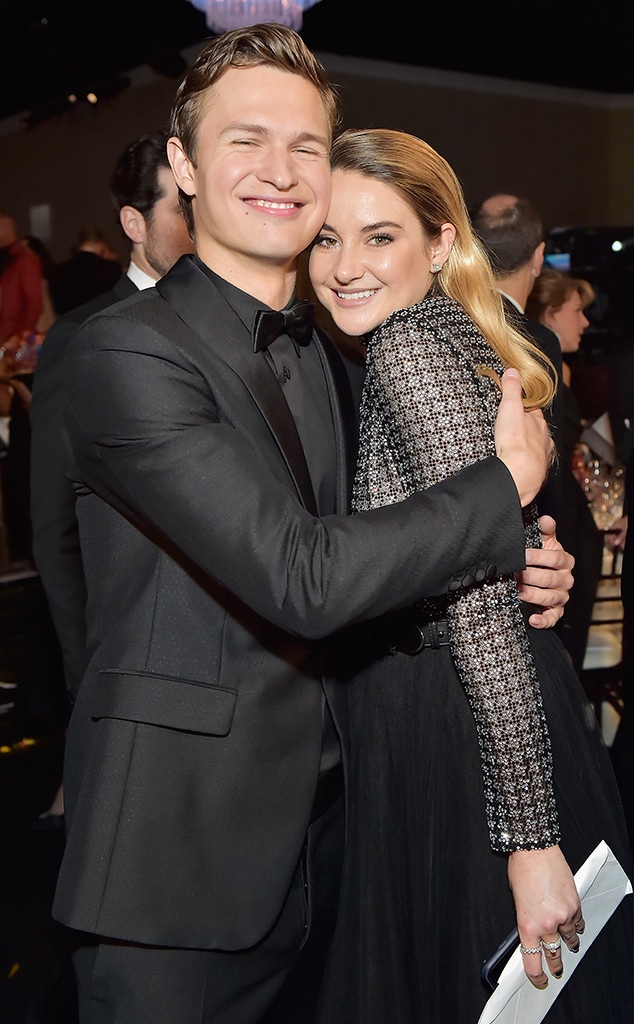 Stefanie Keenan/Getty Images for FIJI Water
The 2018 Golden Globes were rife with reunions from beloved movies and TV shows, but the one between nominees Ansel Elgort and Shailene Woodley made our hearts swell. The two, who have starred in Divergent and The Fault in Our Stars, were present at the 2018 ceremony as nominees for Baby Driver and Big Little Lies.
The duo first made hearts swell in 2014's The Fault in Our Stars where they played Hazel and Augustus, teens battling cancer while falling in love. Laure Dern, who also appeared in The Fault in Our Stars and won a Golden Globe for Big Little Lies, was also at the ceremony. The movie helped launch both actors to new heights in their careers. Elgort and Woodley went on to star in 2014's Divergent and its sequels as siblings Beatrice "Tris" Prior and Caleb Prior.
Since the Divergent series, Woodley starred in Snowden and returned to TV and appeared in Big Little Lies, the acclaimed HBO series that started out as a limited one, but will return for a second season. She's expected to return to the role of Jane Chapman for the recently announced second season. Elgort has released music, including the song "Thief," and appeared in Men, Women & Children, Baby Driver and the upcoming Billionaire Boys Club.
Fault in Our Stars and Divergent fans were understandably pleased.
Were you happy to see the on-screen couple reunite?