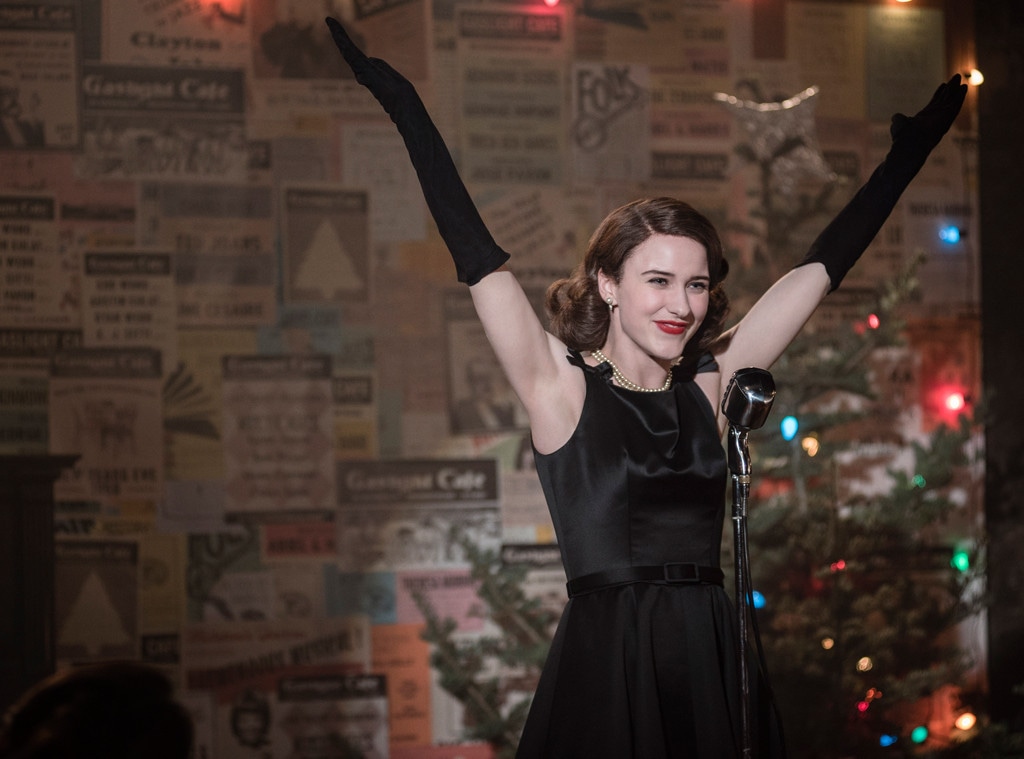 Amazon
Marvelous indeed!
Amazon's The Marvelous Mrs. Maisel has just taken home the award for Best TV Musical or Comedy Series at the 2018 Golden Globes, which means we just got to experience an Amy Sherman-Palladino acceptance speech. As is her way, it was quick and involved food.  
"Hollywood Foreign Press, thank you very much for inviting us to the dance. We appreciate it very much," she began, going on to thank the crew for turning New York into 1950s New York. "I want to thank Amazon, because their support was completely unwavering at all times. Every check cleared. We could not have found a better partner. Thank you, we're never leaving, thank you for fixing the door."
Palladino also gave a shout out to her star, Rachel Brosnahan, who just won the award for Best Performance By an Actress in a TV Comedy or Musical. 
"And Rachel Brosnahan, half-human, half-Tolkein character, we thank you," she said, bowing in Rachel's direction. 
But the best moment came at the end, when Palladino declared she was going backstage.
"Is there cheese backstage? Let's go backstage. Bye." 
Let's just hope there was cheese backstage. 
The Marvelous Mrs. Maisel is about a Jewish housewife in the 1950s who gets left by her cheating husband and becomes a stand up comedian, and also stars Michael Zegen, Alex Borstein, Tony Shalhoub, and Marin Hinkle. The show beat out ABC's Black-ish, Netflix's Master of None, Showtime's SMILF, and NBC's Will & Grace for the award.