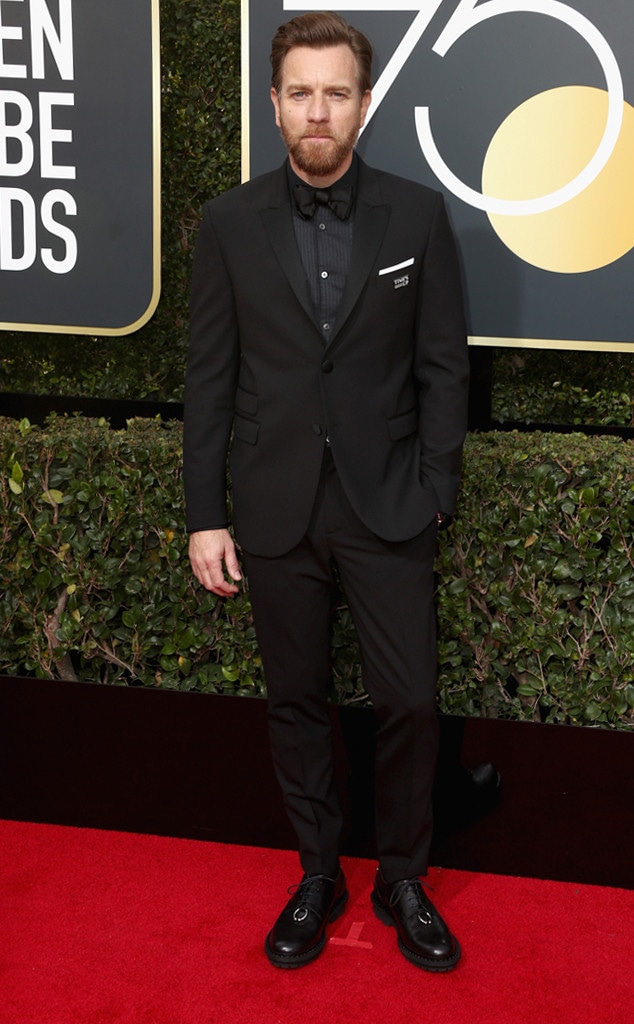 Frederick M. Brown/Getty Images
Ewan McGregor has finally taken home a Golden Globe. The Fargo star won the Golden Globe at the 2018 award show for his dual roles of Emmitt and Ray Stussy. He was up against The Young Pope's Jude Law, The Wizard of Lies' Robert De Niro, Genius' Geoffrey Rush and Twin Peaks star Kyle MacLachlan to take home the trophy.
McGregor, who has nominated before for Moulin Rouge! and Salmon Fishing in the Yemen, thanked FX, MGM and his voice coach for "helping me with that bonkers accent," among other professionals, for their role in getting him the award.
He also thanked his estranged wife, Eve Mavrakis.
"I want to take a moment just to say thank you to Ev who always stood by me for 22 years," he said, and also shouted out his kids.
"I've always loved being an actor and I love hanging out with actors and I got amazing actors to work with in this," McGregor said, crediting David Thewlis, Michael Stuhlbarg and Carrie Coon for playing opposite him as Emmit Stussy.
He also thanked costar and rumored girlfriend Mary Elizabeth Winstead and said there would be no Ray, one of his characters in Fargo season three, without her.
FX's Fargo previously took home the Best Miniseries or Motion Picture Made for Television in 2015. Billy Bob Thornton won for his role that year as well. It was the show's first season.
Fargo will likely return for a fourth season with a different cast.