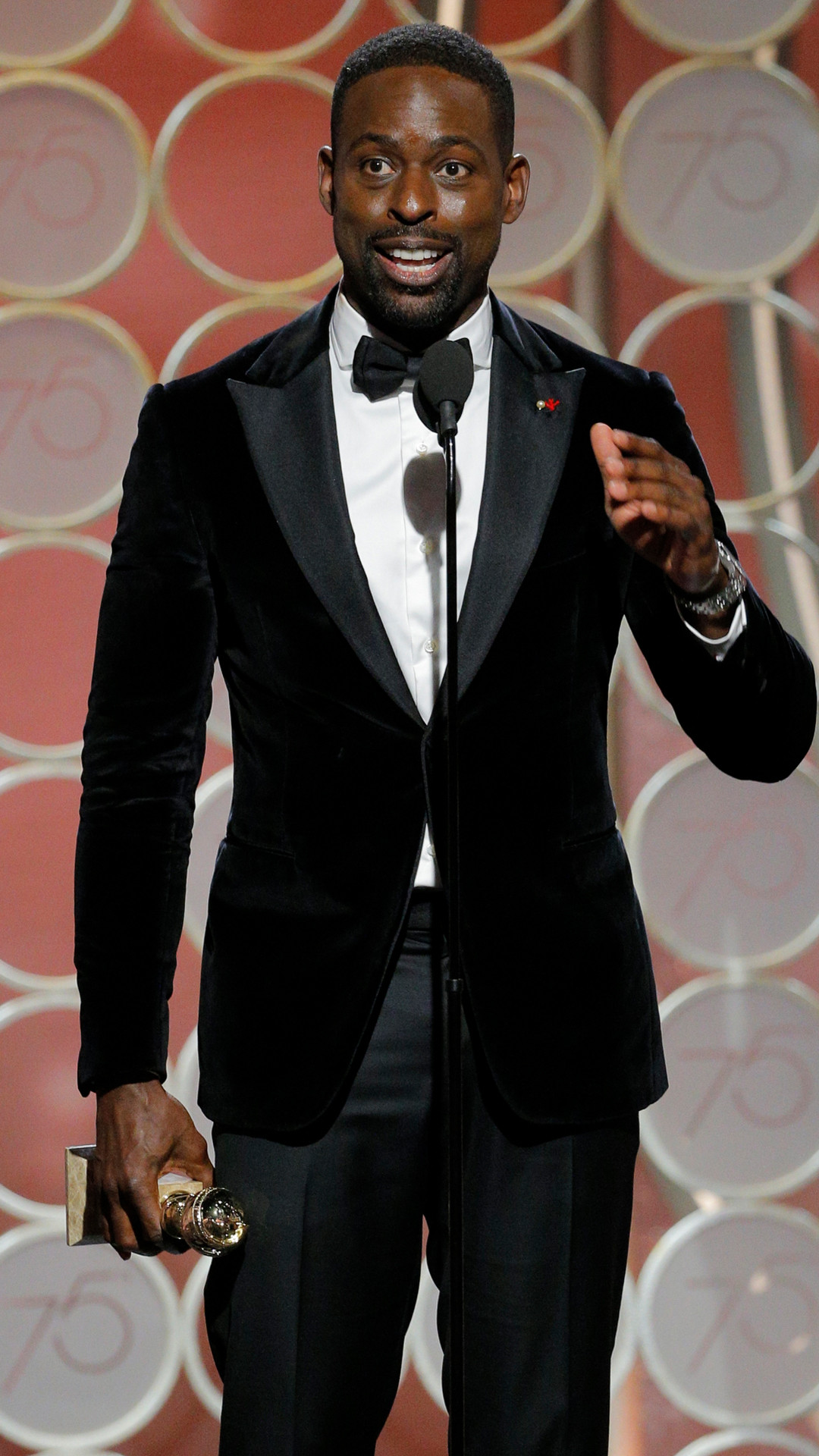 Paul Drinkwater/NBCUniversal via Getty Images
Man, can Sterling K. Brown make a speech or what?
The This Is Us actor has wowed us in the past as he's accepted his many much-deserved acting accolades and his acceptance speech at the 2018 Golden Globes for Best Actor in a TV Drama—itself history-making, as he is the first African-American male actor to win in his category ever—was no different.
Beating out a stacked category that included Jason Bateman, Freddie Highmore, Bob Odenkirk and Liev Schrieber, Brown began his speech with a swoon-worthy to his beloved wife. Don't want to run out of time, so let me thank my wife. Ryan Michelle Bathe, I love you so much," he said. "Thank you for supporting me through the whole thing."