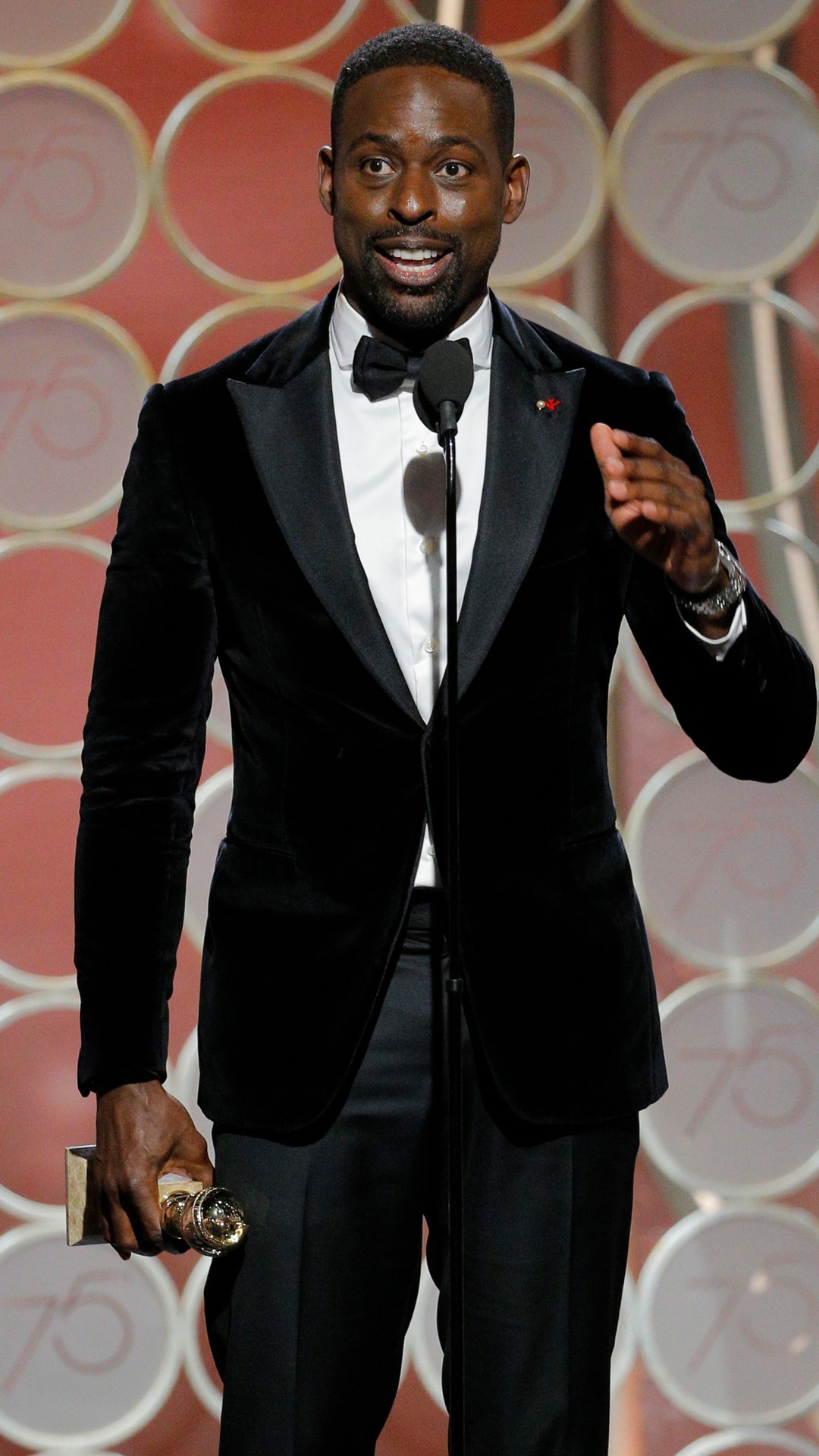 Paul Drinkwater/NBCUniversal via Getty Images
Man, can Sterling K. Brown make a speech or what?
The This Is Us actor has wowed us in the past as he's accepted his many much-deserved acting accolades and his acceptance speech at the 2018 Golden Globes for Best Actor in a TV Drama—itself history-making, as he is the first African-American male actor to win in his category ever—was no different.
Beating out a stacked category that included Jason Bateman, Freddie Highmore, Bob Odenkirk and Liev Schrieber, Brown began his speech with a swoon-worthy to his beloved wife. Don't want to run out of time, so let me thank my wife. Ryan Michelle Bathe, I love you so much," he said. "Thank you for supporting me through the whole thing."
After thanking his cast and the network, he turned his attention to the NBC drama's creator, Dan Fogelman, who he credited for providing him with the first role in his career that could only be played by a man such as himself. "Throughout the majority of my career, I have benefited from colorblind casting, which means, you know what, hey, let's through a brother in this role. Right? It's always really cool," he said. "But Dan Fogelman, you wrote a role for a black man. Like, that could only be played by a black man. And so, what I appreciate so much about this thing is that I am being seen for who I am and being appreciated for who I am. And it makes it that much more difficult to dismiss me or dismiss anybody who looks like me."
We couldn't have said it better ourselves.
Brown was one of This Is Us' three nominees at tonight's ceremony. His co-star Chrissy Metz is nominated for Best Supporting Actress, along with the show itself finding itself on the shortlist for Best Drama TV Series. While Metz's category hadn't been announced as of press time, the show lost out to The Handmaid's Tale.
This Is Us returns with new episodes on Tuesday, Jan. 9 at 9 p.m. on NBC.
(E! and NBC are both part of the NBCUniversal family.)