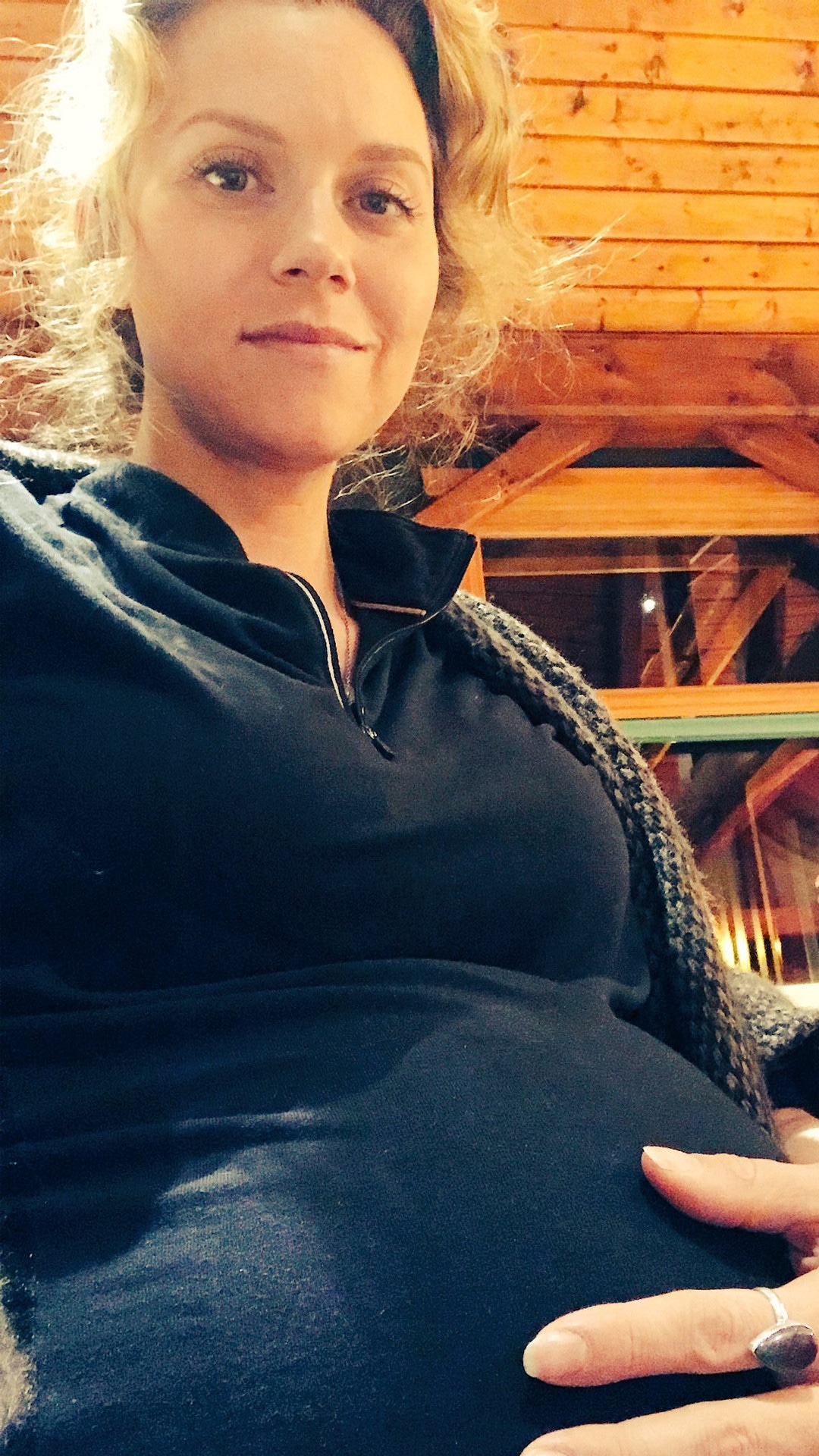 Twitter
Hilarie Burton has a message for her "sisterhood" of fellow Time's Up supporters. 
The One Tree Hill star, who is pregnant with her and Jeffrey Dean Morgan's second child, took to Twitter as stars began arriving to the 2018 Golden Globes. Though it appears as if Burton will not attend the annual ceremony, she is standing by those wearing black in support of the legal defense fund launched to prevent abuse in the workplace. 
Using #WhyIWearBlack, she penned, "Because this rebirth and awakening coincided with my pregnancy, my unborn daughter and I wear black. For all the mothers and daughters and sisters - blood related or otherwise. I have been changed for the better because of this sisterhood. #grateful"
In September 2017, Morgan revealed that the longtime couple was expecting a baby girl. 
Watch:
Amanda de Cadenet Talks Time's Up at 2018 Golden Globes
Handfuls of A-listers have arrived to the Golden Globes wearing black, including Catherine Zeta-Jones, Jessica Biel, Debra Messing, Kelly Clarkson, Meryl Streep and more. Also dressed in a black tux, Justin Timberlake showed his support for the movement by wearing a specially designed Time's Up pin. 
Additionally, gender and racial justice advocates including Tarana Burke, Marai Larasi, Rosa Clemente, Ai-jen Poo, Mónica Ramírez, Calina Lawrence, Billie Jean King and Saru Jayaraman will join actresses Streep, Michelle Williams, Emma Watson, Susan Sarandon, Laura Dern, Shailene Woodley, Amy Poehler and Emma Stone in solidarity with each other and in support of victims of sexual harassment and assault.
Amanda de Cadanet touched upon Time's Up during E!'s Countdown to the Red Carpet pre-show, calling Hollywood's all-black ensembles a "celebration of sisterhood." In her words, "It's really not about showing anything but solidarity with our sisters and it's unifying. This is really a time to get together and support one another... It's a real beautiful unity and message to the world, which is that, 'Time is up. We're ready for change. We're all on board for this.'"
The Time's Up Legal Defense Fund was announced New Year's Day. In addition, the movement launched the Commission on Eliminating Sexual Harassment and Advancing Equality in the Workplace in mid December, which seeks to create safe and equitable work environments. Furthermore, Time's Up works with 5050by2020—a movement in which women, people of color and LGBTQ members in the entertainment world fight for fair hiring practices and equal leadership representation.