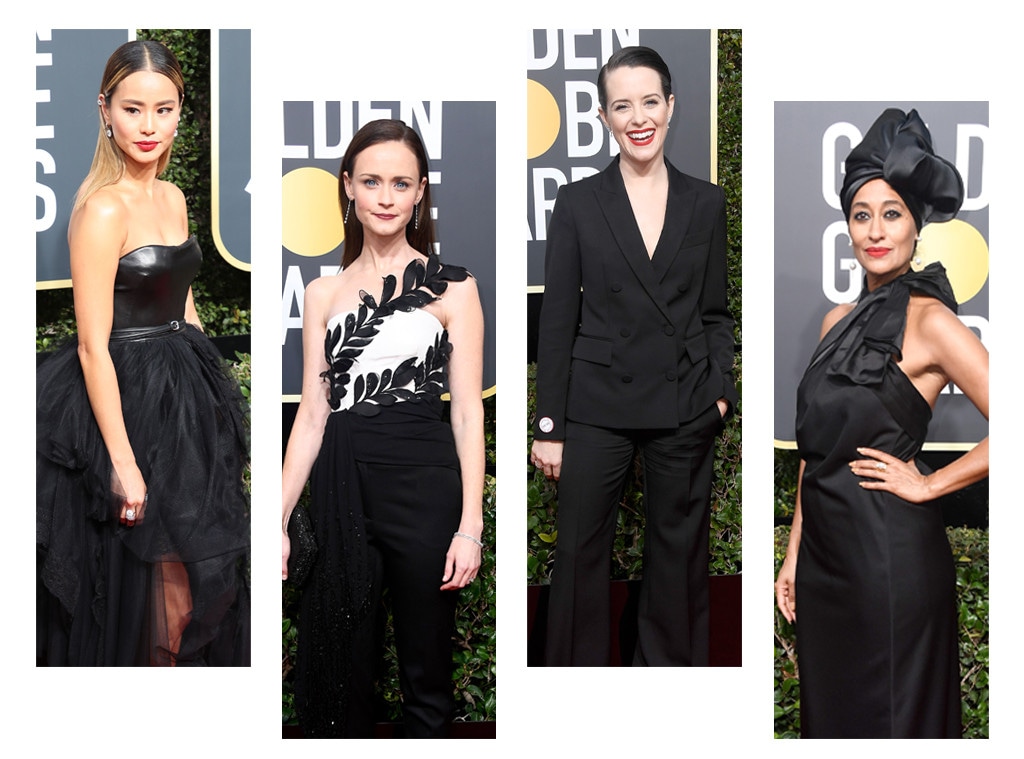 Getty Images / Shutterstock
Celebs who stand together shine together…even in black.
Ahead of the 2018 Golden Globes, a slew of stars took to social media to share why they were planning to wear the color in solidarity and support of the Time's Up movement, an initiative to fight sexual harassment, assault and inequality across all industries. Stars like Kerry Washington, Ashley Judd and Mark Ruffalo tagged their explanations with #WhyWeWearBlack. While other notable names, fans and Hollywood stylists retweeted and regrammed a now-viral post that reads, "Why I wear black today? For equality and parity across all industries. For safety among every worker in every occupation. For inclusion of all women and marginalized people."
As the red carpet commenced, it was evident that the stars stood true to their word. Celebrity after celebrity wore their iteration of the dark hue. While it was a black sea of luxury labels, individualism was not lost. In fact, the night proved to be an opportunity to support a cause and also express personal style.
For instance, Kelly Clarkson opted for a black, off-the-shoulder Christian Sirano gown featuring a partial sequinned-trimmed neckline and one glittering gold sleeve, while This Is Us star Susan Kelechi Watson strutted down the red carpet in a long-sleeve sequined jumpsuit, complemented with her natural tresses and contrasted by a fire-engine red clutch.
To see how much more celebs brought their own flair to support the Time's Up movement, keep scrolling.
Watch:
75 Golden Globes Looks Through the Years