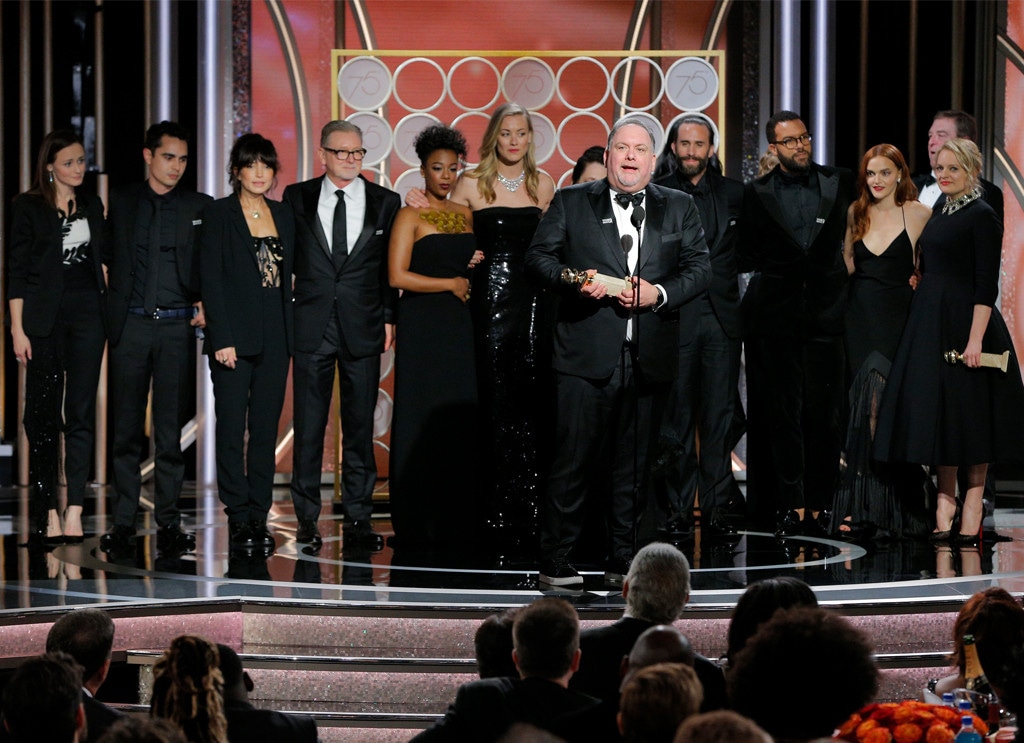 Paul Drinkwater/NBC
THT FTW!
The Handmaid's Tale won the award for Best TV Drama at the 2018 Golden Globes on Sunday night. Earlier in the night, star Elisabeth Moss took home the trophy for Best Actress in a Drama Series, making it a memorable night for Hulu's breakout hit.
"To all the people in this room and this country and this world who do everything they can to stopped The Handmaid's Tale from becoming real, keep doing that," executive producer and writer Bruce Miller said while accepting the award.
The Handmaid's Tale, which also won the 2017 Emmy for Best TV Drama, beat out Game of Thrones, The Crown, Stranger Things and This Is Us. 
The series is based on the 1985 novel by Margaret Atwood, whom Miller called "the mother of us all" in his speech. 
And in her acceptance speech, Moss read an excerpt from the novel, dedicating the award to Atwood and other trailblazing women. 
"'We were the people who were not in the papers. We lived in the blank white spaces at the edges of print. It gave us more freedom. We lived in the gaps between the stories,'" she said. "We are the story in print and we're writing the story ourselves. Thank you."
The Handmaid's Tale will return for season two on Hulu in April.