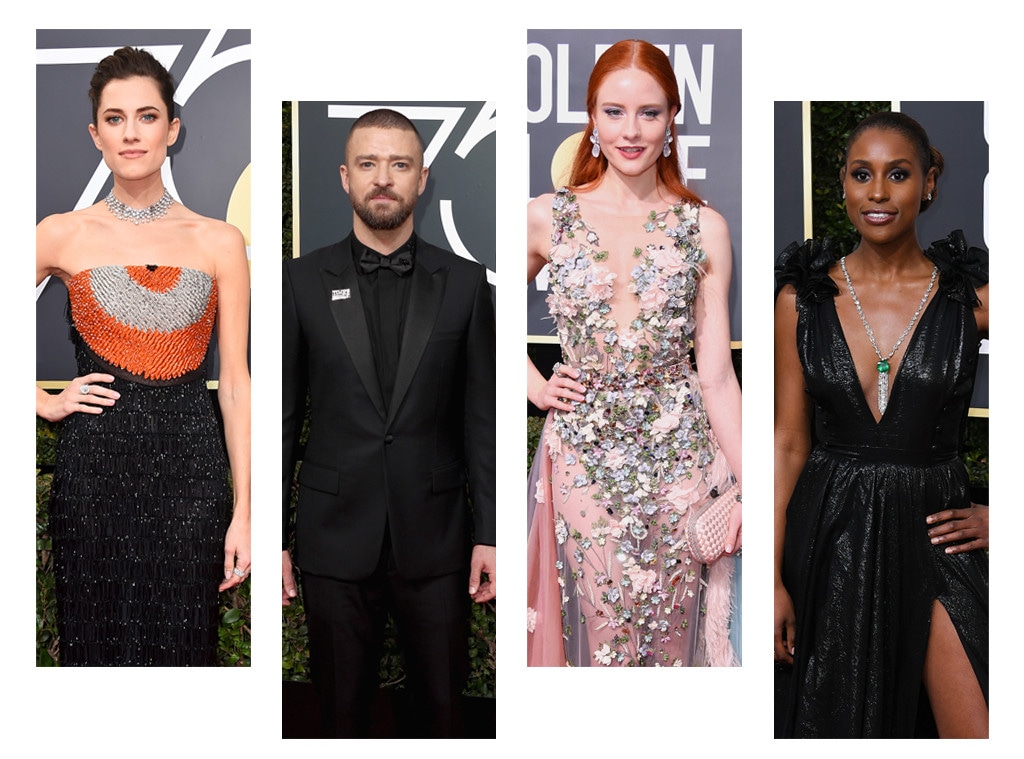 Getty Images / Shutterstock
Celebrities made a major statement on the 2018 Golden Globes red carpet. 
Black was clearly the hue of choice, as celebrities rallied around the Time's Up movement. While Hollywood's A-listers were aware that most attendees would be wearing the same color, letting the social initiative take front and center—statement-making silhouettes, accessories and beauty made each individual look attract that much more attention. There were a few standout looks on the colorful end of the spectrum that deserves our applause as well. As a result, the red carpet was full of epic moments that are informing our 2018 fashion trend predictions.  
Whether it was on a lip, as seen on Jessica Biel, or featured with a belt, as evidenced by Mandy Moore, strategic pops of color were aplenty. Like award show past, metallics were again a staple trend—this time featured in sequined detailing or as accents (please see: Dakota Johnson's stunning belt and glimmering train for reference), rather than featured through the full look. Jumpsuits, pants and tuxedo-inspired silhouettes also ruled the red carpet. 
Check out our favorite fashion moments below! 
Watch:
75 Golden Globes Looks Through the Years