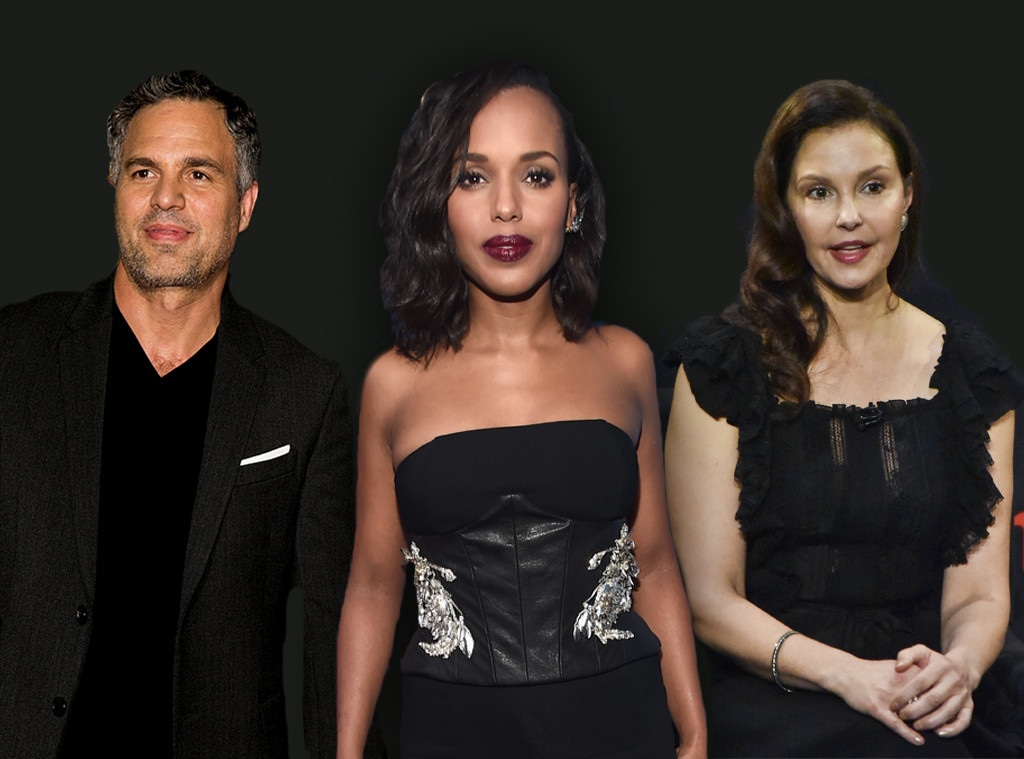 Getty Images
"Because the numbers don't lie. Because tomorrow is too far. Because your fight is my fight. Because enough is enough. Because it's time."
For Orange Is the New Black star Uzo Aduba, those are some of the reasons why she will be wearing black on Sunday—and she's far from alone. 
As a visual component of the Time's Up initiative aimed at fighting systemic sexual harassment, assault and inequality, stars attending the 2018 Golden Globes ceremony will be walking the carpet in noir ensembles in solidarity with the movement. To mirror the nature of the wide-reaching initiative, the initiative's many famous collaborators—among them Reese Witherspoon, Alyssa Milano, Kerry Washington and Tracee Ellis Ross—have encouraged women all around the world to join them by wearing black on Sunday, no matter who or where they are. 
"Please join us in wearing black tomorrow in solidarity with men and women asking for equality, respect and meaningful change within all industries," Milano tweeted. "Pass it on."
"We're only wearing black because we want to stand with you—our sisters—across the globe," Washington added in a video on social media. 
In addition to the global invitation, the stars also encouraged anyone watching to share photos of themselves wearing the shade on social media using the hashtag, #WhyWeWearBlack, which has instantly gone viral with contributors from all over the world explaining why they're choosing to participate. Many celebrities also weighed in, sharing powerful words about their involvement. 
"Today, we wear black. Why? Nearly 1/2 of men think women are well represented in leadership roles and 1/3 of women think women are well represented in leadership roles. The *reality* is, only 1 in 10 senior leaders are women," Ashley Judd penned online. "Today, we wear black. Why? Because we are grateful to the many survivors and allies who have spoken out and forced the conversation about sexual harassment, sexual assault, and gender bias into the spotlight...Today, we wear black. Why? For EQUITY and PARITY across all industries. For SAFETY among every worker in every occupation. For inclusion of all women and marginalized people."
"I am wearing black today because balance and inclusion and diversity is not some kind of allowance to be made to accommodate people. No, sir. It is a correction of an error. It is a righting of a wrong. And it is going to be done. Now," Ava DuVernay tweeted. 
"I wear black on the outside 'cause black is how I feel on the inside," Asia Argento said. 
Stars from all corners of the industry have joined in with social media posts of their own. Here they are in their own words:
As Rosario Dawson said in an impassioned video,"We wear black to symbolize solidarity. That the death knell has struck on abusive power and that it's time to celebrate each other, not just the nominees on our film and television screens, but our storytellers who have bravely come forward and courageously shared their personal stories which have liberated so many of us."