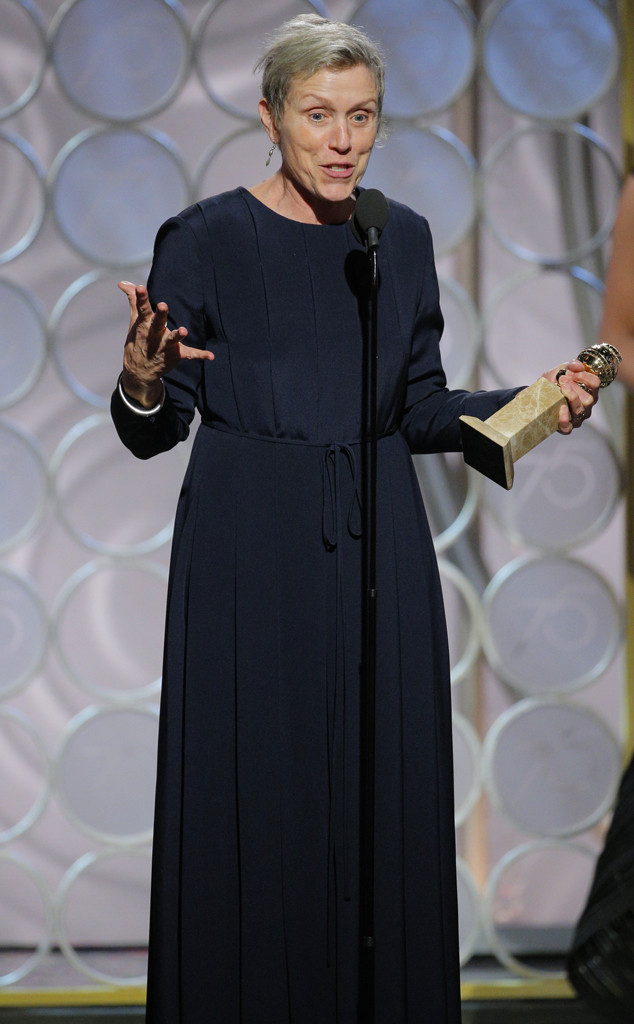 Paul Drinkwater/NBC
Ladies and gentlemen, Frances McDormand has the floor.
At the 2018 Golden Globes Sunday night, the Hollywood actress received the award for Best Actress in a Motion Picture, Drama at the star-studded event.
From the moment she walked on stage, the Three Billboards Outside Ebbing, Missouri star warned fans that this was going to be a speech to remember.
"Well I have a few things to say," she told the crowd. "I'm going to keep it short because we've been here a long time and we need some tequila. All you ladies in this category, bar, tequila's on me."
"Thank you to the Hollywood Foreign Press. I'm still not quite sure who they are when I run into them, but for the last 35 years, but I love seeing their faces. And let's face it, they managed to elect a female president. I'm just saying," Frances continued.