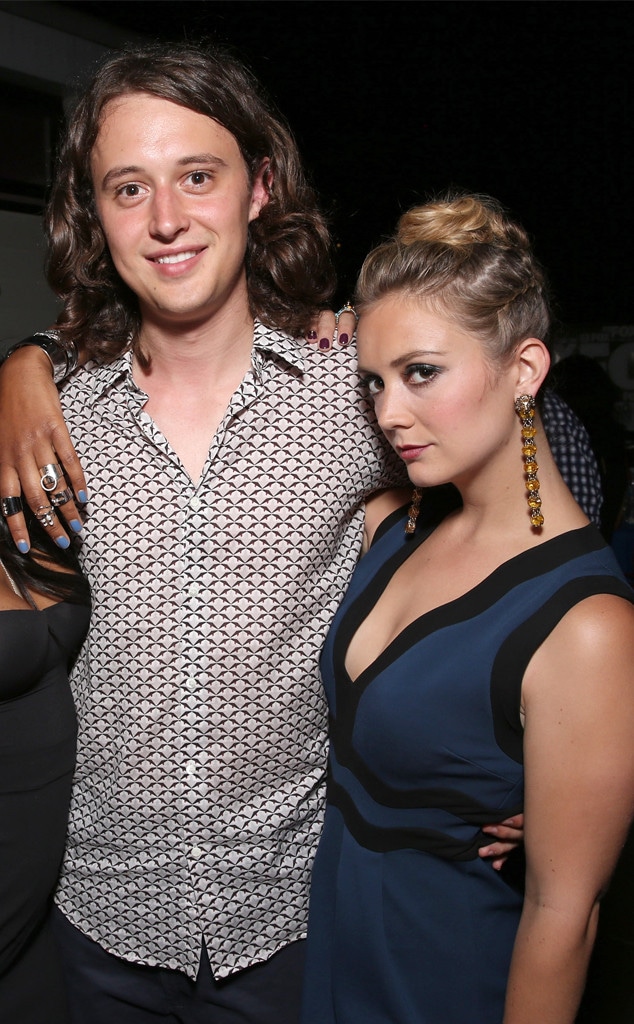 Todd Williamson/Getty Images
Looks like love...again!
Billie Lourd has been setting the rumor mill swirling in recent months, many speculating that the former Scream Queens star has reunited with her former flame Austen Rydell, whom she dated in 2016.
And last night we got a pretty strong piece of evidence confirming the rekindling—Lourd and Rydell hit up Moët & Chandon's third Annual Moët Moment Film Festival party together at Poppy in West Hollywood, Calif. While the twosome didn't do the red carpet together, an eyewitness tells E! News that they were with each other all night inside the soiree. 
A source told E! News, "They were sitting at a corner booth by the DJ with Laura Dern." The insider says that Rydell "was by her side all night."
The source also says that the pair left together around 9 p.m.
"They were being discrete, but it was pretty clear they were together," added the insider.
While the pair have not commented or made this official, here are five other signs that it's pretty clear they are back together...
1. Lourd took her Rydell, whom she dated before Taylor Lautner, to her American Horror Story co-star Colton Haynes' star-studded wedding in Palm Springs on Oct. 28. Her castmate Leslie Grossman caught Rydell with Lourd in one of her Instagrams. People don't usually take ex-boyfriends to weddings—unless they are no longer ex-boyfriends.
2. The two were spotted kissing on October 29 outside the Parker Hotel in Palm Springs the day after Haynes' wedding. People don't kiss ex-boyfriends—unless they aren't ex boyfriends.
3. They went to see the famed Northern Lights together for Lourd's trip to Norway celebrate her late mother Carrie Fisher last month. It's pretty much the most romantic view on Earth and she took him—and they posed together in the snow. Like who wouldn't be back in love after seeing that view?
4. They played with wolves on their trip. One more time—they played with beautiful wolves in the beautiful snow. Hi, hello, they're dating (probably).
5. He's all over her Instagram Stories. Follow them. They're not really hiding it.
Congrats on the two of them probably/maybe/most likely re-finding love.