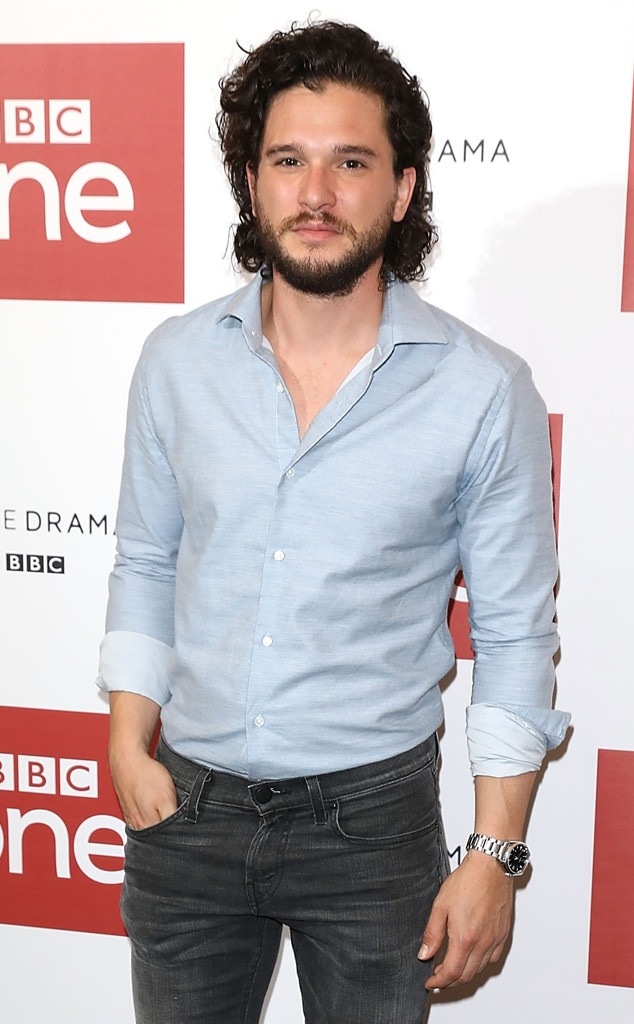 Tim P. Whitby/Getty Images
Jon Snow may have known nothing of his alcohol tolerance level on Friday night.
Kit Harington, who plays the fan-favorite kind-hearted warrior and leader of the North on Game of Thrones, may have partied a little too hard at the New York City bar Barfly.
TMZ reported that the 31-year old star was drunk and uncontrollable, had banged on the pool table, grabbed at pool cues and got in people's faces, which prompted him to get kicked out. The outlet quoted an eyewitness as saying that the actor initially complied with a request to leave the bar but then returned and had to be dragged out. Harington has not commented, while officials from the bar declined comment.
In a video posted by TMZ, Harington appears dazed as he chats with people at a pool table. A man and a woman pull him away slowly, while he appears to be unaffected. The actor is later seen touching two men on their backs and arms in a friendly manner. He chats with more patrons and is later shown leaving the bar.
Twitter user Matt Steele posted on Twitter a photo of Harington sitting with a man at the bar that he said a friend sent to him from her Instagram Stories feed.
The caption read, "Idk who he is but apparently he's a big deal."
He also included an Instagram instant message chat that he and his friend had. She told him, "He just passed out on the bar stool next to me." "Get the f--k out of here," he replied. "Not kidding," she said. "Like fell on the floor."
The show returns to HBO in 2019.