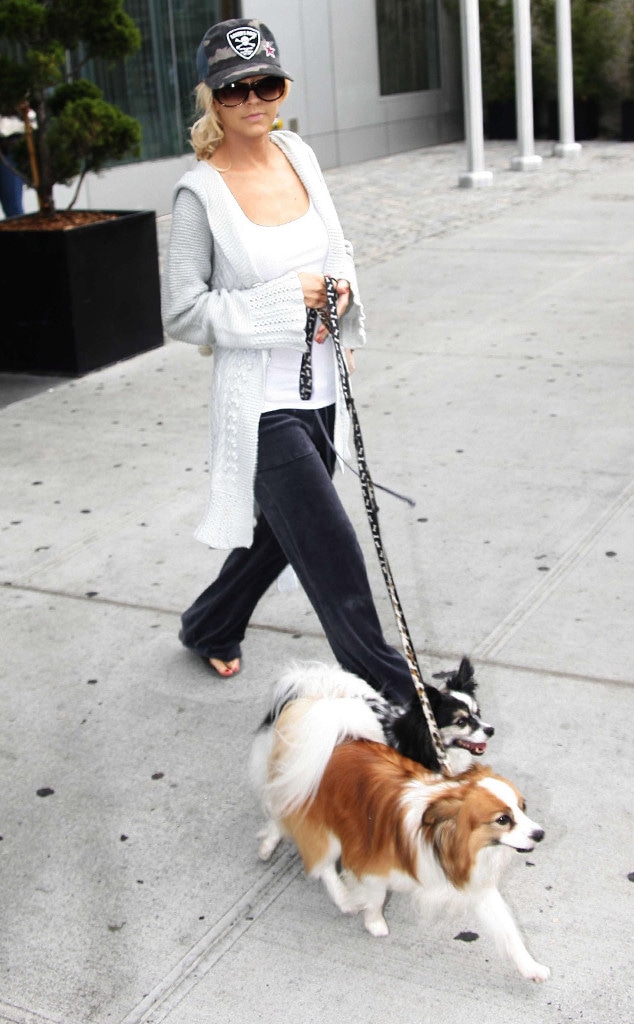 Marcel Thomas/FilmMagic
Christina Aguilera recently had to say goodbye to a member of her family: Her dog Stinky.
The pop star announced the sad news on Instagram on Friday night, alongside a tribute video to the Papillon, who lived a couple of years past the toy breed's life expectancy.
"I had to finally make the hard decision to put my beloved Stinky down last night after an amazing 17 years together!" she wrote alongside the clip, which samples Kendrick Lamar's single "LOYALTY." featuring Rihanna. 
Aguilera, who lives with fiancé Matthew Rutler and two kids, has raised several dogs over the years. Stinky was her first.
The dog was a gift from then-boyfriend and tour backup dancer Jorge Santos, according to Pier Dominguez's 2002 book Christina Aguilera: A Star is Made : the Unauthorized Biography. They dated for a year until 2001.
Stinky used to accompany Aguilera on tour. She last toured in 2008.
"You were my roadie through the tours...breakups...life's many ups and downs...my 1st baby before I had any babies...The one and only forever," Aguilera wrote in her video tribute to the dog. "RIP, Stinky...Run free and with no more misery."