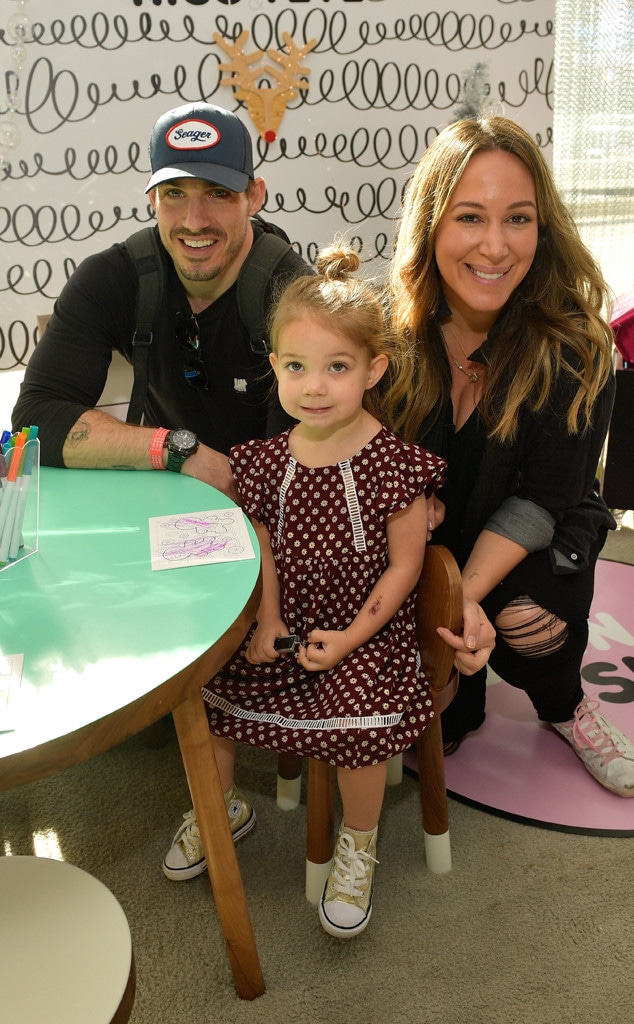 Matt Winkelmeyer/Getty Images for Santa's Secret Workshop 2017
Haylie Duff's daughter Ryan is already bonding with her new sibling.
The 32-year-old actress and older sister of Hilary Duff announced on Friday she is pregnant with her second child with Matt Rosenberg, writing, "Round 2! Ryan thinks our new baby is growing in HER belly! #FamilyOf4."
Later that day, Haylie posted on her Instagram Stories a photo of 2 and 1/2-year-old Ryan resting her head on her baby bump, along with a baby emoji. While she has not revealed the sex of her and Matt's new baby, the picture did contain a graphic of a pink and blue heart. Haylie has also not revealed her due date.
Haylie and Matt have been together since 2012 and got engaged in 2014.