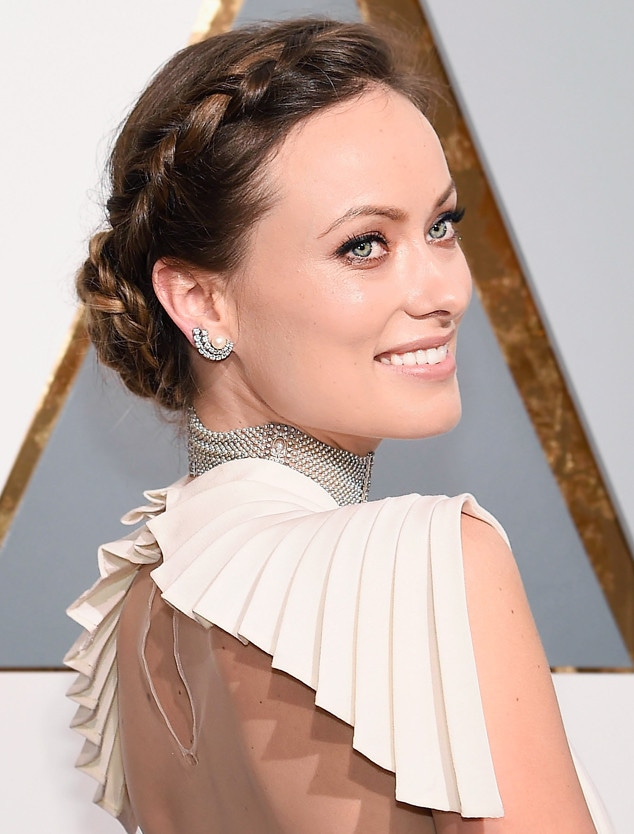 Kevork Djansezian/Getty Images
Olivia Wilde is a lazy girl's role model when it comes to beauty.
We love her, not just because she does less, but because her hacks are so relatable and efficient.
"I don't really use brushes," she said while taping her makeup routine for Vogue. "I just use my fingers, because I have them with me at all times."
To be fair, the actress' makeup look appears very natural, so if you like to be super glam, her beauty tips may not be for you. But, if you want to shorten the time of your everyday, barely-there makeup routine, Olivia is the woman to follow. And, she'll tell you why: "I'm a mom. I've got a job. I'm super lazy."
Check out the surprising beauty tips we learned from the actress!
The True Botanicals Nutrient Mist works as a primer and setting spray. 
Olivia starts her makeup routine by lightly spraying this antioxidant-infused mist on her bare skin. After completing her makeup routine, she sprays it again, then takes a deep breath, making us believe that the mist is as refreshing as the brand promises.
Who needs makeup remover when you have saliva?!
"I'd say the main ingredient of my makeup routine is saliva," she said after she placed a pointed Q-tip on her tongue to clean up her cat-eye liner. If this gives you bad memories of your mom using her spit thumb to wipe your face, don't worry, the working mom also suggests keeping Ursa Major Facial Wipes in your purse for easy cleanup.
Use your blush on your lips, too!
The laid-back beauty pro revealed, "I use the same stuff on my lips, same color for cheeks and lips." After applying a pink-toned blush on her lips, she finished her pout with Rodin Lip Balm for added shine.