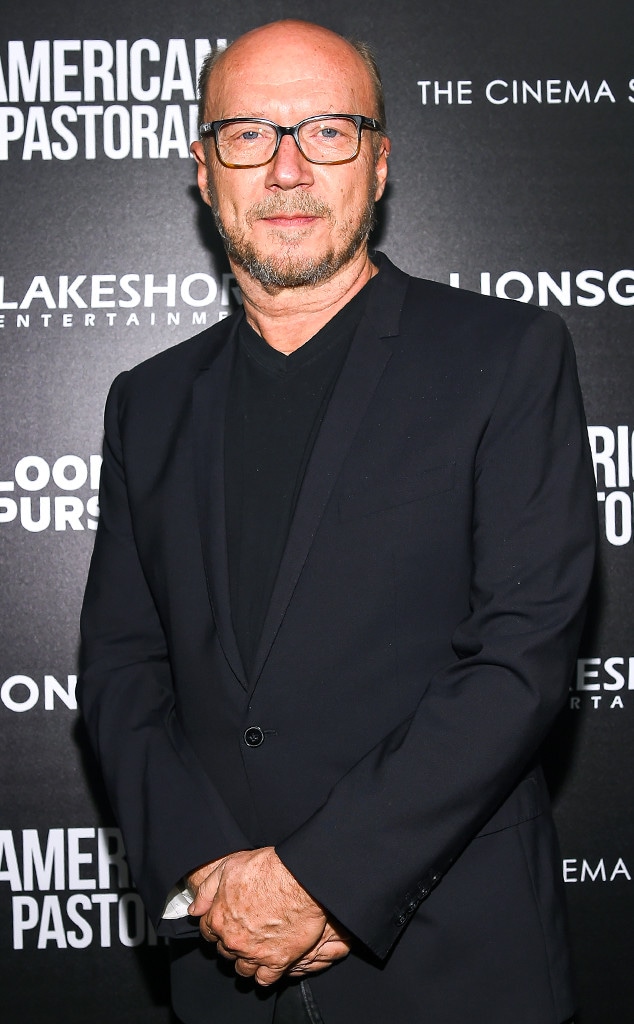 Ben Gabbe/FilmMagic
UPDATE: In new court documents obtained by E! News, Paul Haggis claims that any and all sexual interactions between him and Haleigh Breest were consensual. In Haggis' response to Breest's lawsuit, he denies forcing her to give him oral without her consent. In addition to Haggis' claims, dozens of women are quoted in the documents offering "statements of support" that paint the director in a positive and professional light.
------
Paul Haggis, the Oscar-winning director of Crash and screenwriter of Million Dollar Baby, is the latest Hollywood figure to be accused of sexual misconduct, including alleged rape of two women.
The married, 64-year-old filmmaker, who years ago gained more fame speaking out against against Scientology after leaving the religion, denies the allegations.
In mid-December, publicist Haleigh Breest filed a civil lawsuit against Haggis, claiming he raped her in 2013 in a New York City apartment after a film premiere. He counter-sued, denying the allegations and accusing her of extortion, saying she had demanded a $9 million settlement. Breest's lawyer has called his claims "ludicrous."
Breest's filing recently inspired three more women to go public, anonymously, with their own claims of sexual assault and harassment by Haggis, saying their encounters with him took place between 1996 and 2015, according to multiple outlets, including Fox News. They have not filed any legal action against the filmmaker, who has also not been charged with a crime.
The outlets said that one of the new accusers, also a publicist, claimed that in 1996, while working on a television show that Haggis produced, he allegedly tried to kiss her and when she resisted, he said, 'Do you really want to continue working?'" He then allegedly forced her to perform oral sex on him and raped her. Breest had made similar claims.
A third accuser said she met with Haggis at his Los Angeles office in the late '00s to pitch him a TV show idea and that during the meeting, he allegedly told her he had an arrangement with his wife to have extramarital relationships and then tried to kiss her. She said she ran out and he followed her but she managed to drive away.
A fourth woman claims that in 2015 in Canada, Haggis forcibly kissed her, then followed her into her taxi, rode with her to her apartment, paid the driver, chased her and kissed her again before she was able to get into her residence and shut the door. She said that over the next 24 hours, he sent her harassing text messages and that she soon blocked him.
Fox News said Haggis' lawyer said the filmmaker "denies these anonymous claims in whole."
"In a society where one of a person's fundamental rights is the ability to confront an accuser, that right has now been eviscerated when it comes to anyone being charged in the press with any sort of sexual misconduct," the attorney said. "Notably, no one has reached out to anyone on Mr. Haggis' team other than the press to report this. He views the fact that these reports appear to be spearheaded from the law-firm representing Ms. Breest, as a further tactic to try to harm him and continue their effort to obtain money. Mr. Haggis also questions whether Scientology has any role here, which he notes has been attacking him for years with false accusations. We reiterate our claim against Ms. Breest, and note again that we initiated the legal proceedings, not Ms. Breest."
E! News has also reached out to the Church of Scientology for comment. 
The accusations made against Haggis come in wake of multiple similar allegations made against producer Harvey Weinstein in October, which spurred widespread conversation about sexual misconduct and claims against a slew of powerful men in and outside of Hollywood. He has denied taking part in non-consensual sex.
Haggis had commented about the Weinstein allegations, telling The Guardian in October, "Although everyone thinks it is vile behavior, you have got to focus on those who may have colluded and protected him. For me, they are as guilty as he is and in some cases more so, if I can say that. I mean, he was a predator and a predator is a predator. But what about those who would rather look the other way?"
He also said that while he does not think sexual harassment and abuse are endemic in Hollywood, it is a "fairly sexist" town, adding, "It is not an innocent place and never has been."
(Originally published on Friday, Jan. 5, 2018, at 5:34 p.m. PDT.)