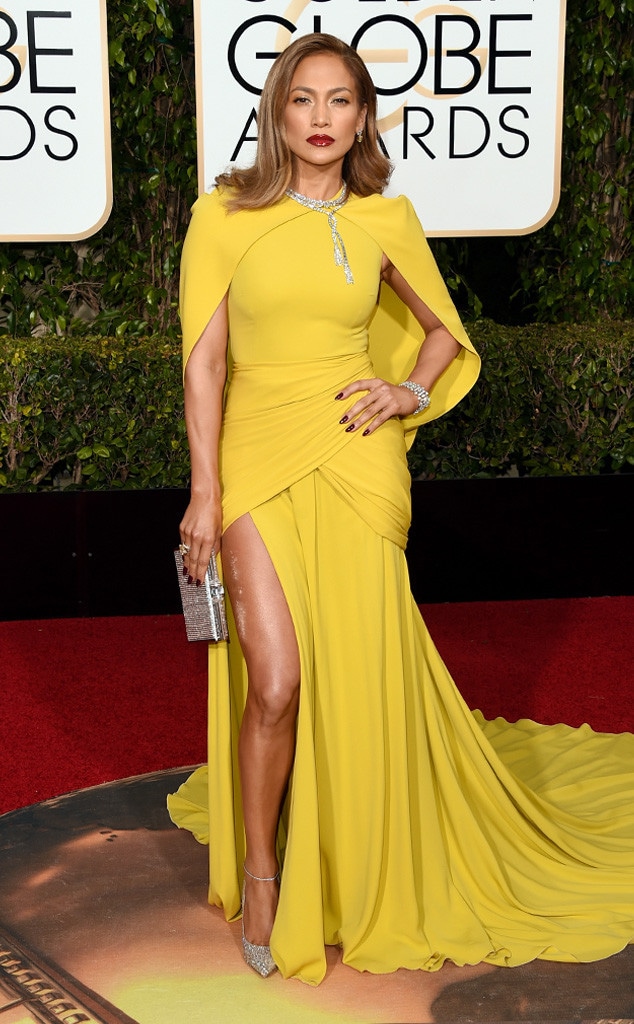 Jason Merritt/Getty Images
These stars sure know how to slay E!'s Glambot!
Over the years, Hollywood's hottest celebs have been hanging out with E! on the Golden Globes red carpet before enjoying the big show.
Everyone from Jennifer Lopez and Brie Larson to Sterling K. Brown, Sarah Jessica Parker and Priyanka Chopra have stopped to strike stellar poses, blow kisses and flaunt their fierce fashions inside the beloved Glambot. But which star has the winning look?
Scroll down to re-watch these ten celebs' past Golden Globes Glambot videos then vote for your favorite winning look in our pose-off poll below. Happy Golden Globes!
Watch:
Will Smith & Jada Pinkett Smith- 2016 Golden Globes E! Glambot
Watch:
Jennifer Lopez - 2016 Golden Globes E! Glambot
Watch:
Saoirse Ronan - 2016 Golden Globes E! Glambot
Watch:
Brie Larson - 2016 Golden Globes E! Glambot
Watch:
Sterling K. Brown & Wife - 2017 Golden Globes E! Glambot
Watch:
Priyanka Chopra - 2017 Emmys E! Glambot
Watch:
Millie Bobby Brown - 2017 Golden Globes E! Glambot
Watch:
Gal Gadot - 2017 Golden Globes E! Glambot
Watch:
Sarah Jessica Parker - 2017 Golden Globes E! Glambot
Watch:
Lily Collins - 2017 Golden Globes E! Glambot
Golden Globes Glambot Pose-Off