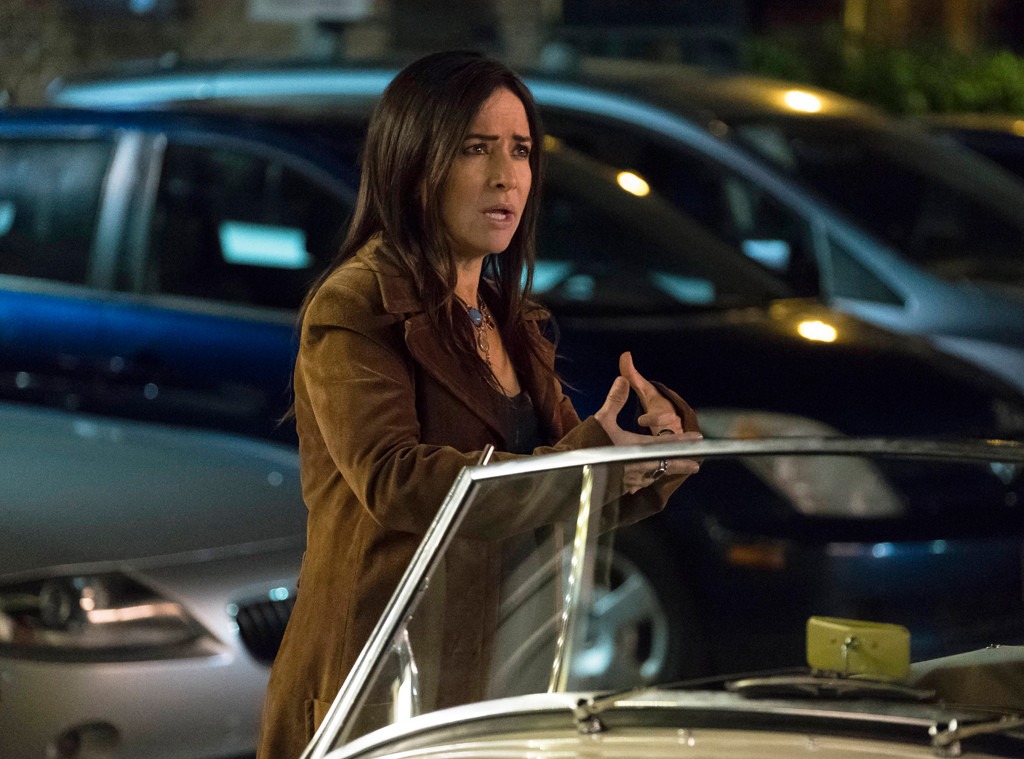 FX
Another Television Critics Association Press Tour, another ever-enlightening exec session with FX CEO John Landgraf.
TV's most astute network executive sat before journalists for his semi-annual State of the Union, as it were, and if you were worried about the future of Pamela Adlon's critical darling Better Things in light of Louis C.K.'s fall from grace, have no fear. Landgraf is here to calm your fears.
The comedy, which had received a third season order before CK publicly admitted to instances of sexual misconduct and had his relationship with the network severed, will live on, but without C.K., who co-wrote nearly every episode of season two with Adlon, in the mix. And that doesn't worry Landgraf in the slightest.
"Look, it's Pamela's show. These are her stories, this is her life. Louie was her co-writer. She's going to have to write them all herself or find another co-writer. But she's the font, the engine of that show, so that won't change," he admitted. "But I have every confidence in Pamela. It's been extraordinary watching her grow…I think she's a major creator/filmmaker/producer in her own right, so I'm optimistic…that the third season will be great."
As for CK, Landgraf revealed that the network had completed an internal investigation into the comedian's behavior during his tenure in their employ, admitting that they "did not find any issues, complaints or instances of misconduct of any kind during the 8 years we worked together." That said, his days at FX remain firmly in the past.
In other news, Landgraf commented on the futures of a pair of fan-favorite shows, admitting that there are ideas in the works for future installments of both American Horror Story and Fargo. He revealed that AHS mastermind Ryan Murphy has got "something in his back pocket," but like the rest of us, he remains in the dark. However, he has spoken with Legion creator Noah Hawley about an idea for a fourth cycle of the Fargo anthology series, which he finds "enormously" exciting and hopes to have on the air in 2019.
And as for the order of future installments of American Crime Story after The Assassination of Gianni Versace, premiering January 17, the exec admitted that the Hurricane Katrina and Monica Lewinsky-Bill Clinton seasons might not happen when you'd think.
"I don't know about the Monica Lewinsky-Linda Tripp story. It's just in development and I haven't seen a script yet, so I don't know where that's at or whether it's good enough," he said. "Similarly on Katrina, as we announced, we took a really different approach and ended up making a deal for a really great book. And again, that's in active development, but I haven't seen a script. So, I couldn't tell you, after Versace, what the next installment of American Crime Story might be. Could be Katrina, could be something else."
Looks like we'll have to wait and see.