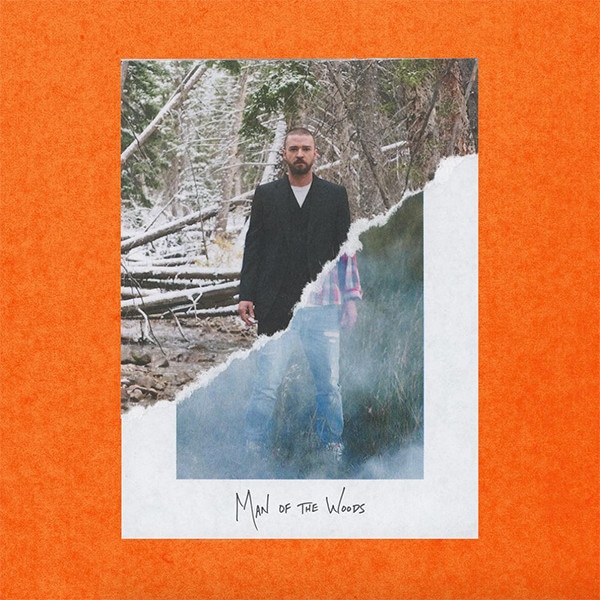 RCA Records
Justin Timberlake has called Man of the Woods his most "ambitious album to date," and on Friday, the singer revealed the track listing for his fifth studio album, out Feb. 2 on RCA Records:
1. Filthy
2. Midnight Summer Jam
3. Man of the Woods
4. Higher, Higher
5. Wave
6. Supplies
7. Morning Light (feat. Alicia Keys)
8. Say Something (feat. Chris Stapleton)
9. Hers (Interlude)
10. Flannel
11. Montana
12. Breeze Off the Pond
13. Livin' Off the Land
14. The Hard Stuff
15. Young Man
Timberlake shared the handwritten track listing on Instagram.
His album is now available for pre-order. Timberlake co-wrote and co-produced "Filthy" with Danja and Timbaland; James Fauntleroy and Larrance Dopson have additional writing credits. Mark Romanek directed the futuristic music video for "Filthy," which debuted online overnight.
Timberlake also collaborated with The Neptunes for Man of the Woods. According to a press release from RCA Records, sent to E! News Wednesday, "This new material explores storytelling inspired by his son, his wife and his personal journey from Memphis to where he is today." He shared similar sentiments in a promotional video, saying, "This album is really inspired by my son, my wife, my family, but more so than any other album I've ever written, where I'm from. And it's personal." Pharrell Williams, one of his longtime collaborators, loves Timberlake's new music. "It feels so earthy," he told him in the clip. "It's just where you are in your life right now."
The singer will headline the Super Bowl LII Halftime Show in Minneapolis on Feb. 4.