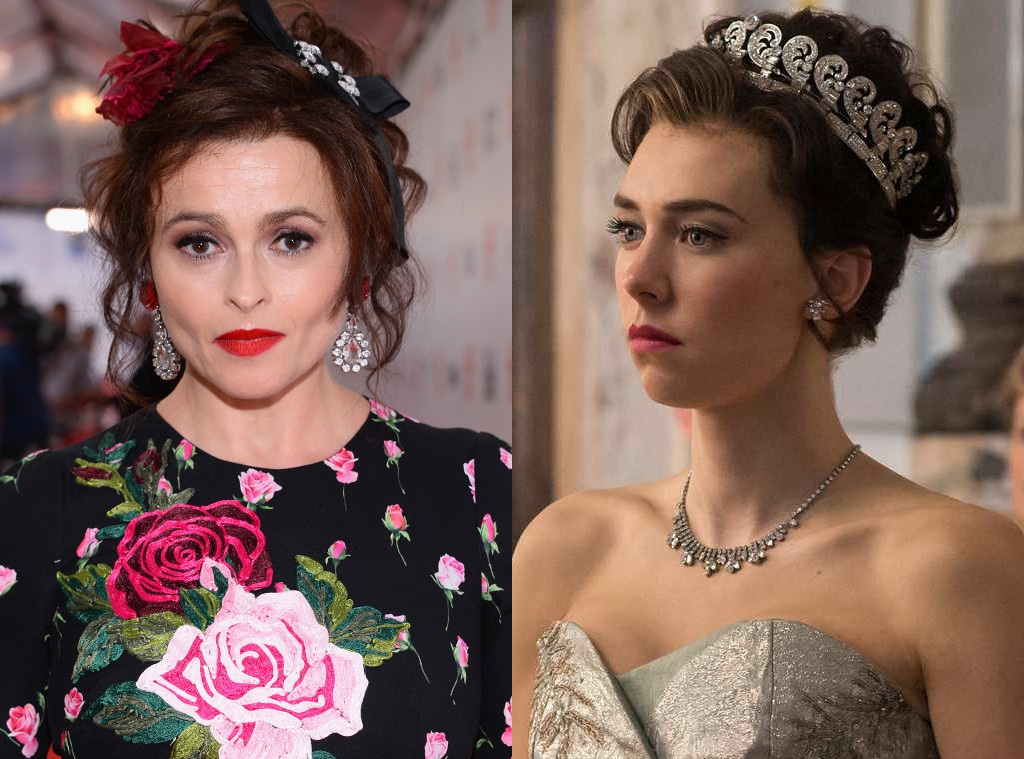 GP Images/WireImage, Netflix
The Crown might have a new Princess Margaret. Helena Bonham Carter is reportedly near a deal to replace Vanessa Kirby in the royal role for season three.
The Evening Standard first reported Bonham Carter's involvement in the Netflix series. Reps for Bonham Carter declined to comment
Bonham Carter was nominated for two Oscars, including her work in The King's Speech where she played Queen Elizabeth II and Princess Margaret's mother. Her other credits include the Harry Potter films, Ocean's 8, Fight Club and Sweeney Todd: The Demon Barber of Fleet Street.
If the deal closes, Bonham Carter will join Olivia Colman as part of the new cast of Netflix's award-winning drama. Colman will take over the role of Queen Elizabeth II from Claire Foy.
"I think Claire Foy is an absolute genius--she's an incredibly hard act to follow," Colman told BBC. "I'm basically going to re-watch every episode and copy her."
"You'll forget all about me and the rest of the cast," Foy joked with Jimmy Fallon. "You'll be like, 'Who are they?' We're the warm-up act."
With Colman in place and Bonham Carter near a deal, that just leaves the key role of Prince Philip. Matt Smith played the royal for the first two seasons and the Doctor Who veteran said he might know who's taking over for him.
"If it's the person it could be, I was just totally flattered I thought, 'How marvelous,'" Smith told Seth Meyers.
The new season will job forward in time, hence the new cast. The Crown reportedly has a plan for six seasons to tell the story of the modern Windsor royal family. Viewers will see Prince Charles as a teen and meet Camilla Parker Bowles.
The Crown is expected to return in 2019.