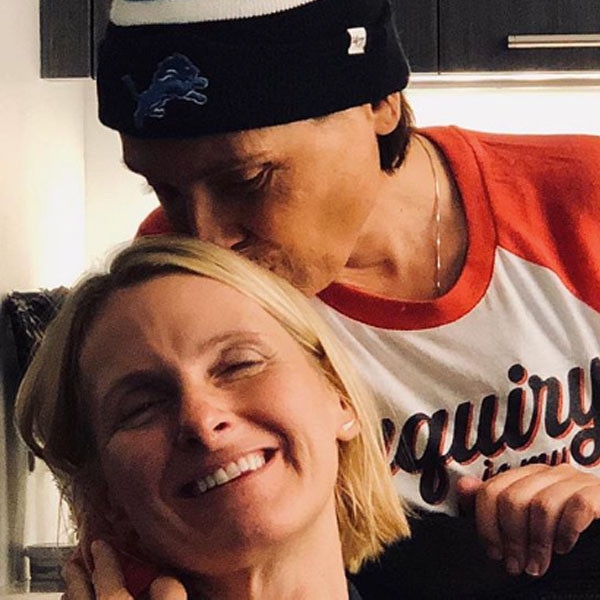 Instagram
Elizabeth Gilbert needs an extra dose of love today. 
The acclaimed author's beloved partner Rayya Elias has passed away. Gilbert shared the news with her devoted followers and fans on Facebook late Thursday night with a cheerful snapshot of Elias playing the guitar. 
"She was my love, my heart, my best friend, my teacher, my rebel, my angel, my protector, my challenger, my partner, my muse, my wizard, my surprise, my gift, my comet, my liberator, my rock star, my completely impossible non-cooperator, my otherworldly visitor, my spiritual portal, and my baby," the writer penned online. "I loved you so much, Rayya. Thank you for letting me walk with you right to the edge of the river. It has been the greatest honor of my life. I would tell you to rest in peace, but I know that you always found peace boring. May you rest in excitement."
Nearly a year after her divorce from ex-husband José Nunes in July 2016, Gilbert shared the sweet news that she had taken part in a ceremony of love with Elias. 
"Over the last year, Rayya Elias and I have been through some really difficult days together—but not today. Today was precious and perfect. A simple and spontaneous ceremony of love, surrounded by a handful of friends and family," she described at the time. "More difficult days are to come. It doesn't get easier from here. Rayya's illness is grave. But our love is strong. We will walk together as far as we can go together. After that, it all gets turned over to God."
Gilbert and Elias, whom she considered "the guardian" of her heart, recently rang in the new year together this week. "Happy New Year, everyone. You made it. We made it. Blessed be," Gilbert captioned a photo of the two of them together basking in a glow. 
As she signed off, she made one last vow to her partner: "I will always love you."
Our thoughts and prayers are with her during this difficult time.