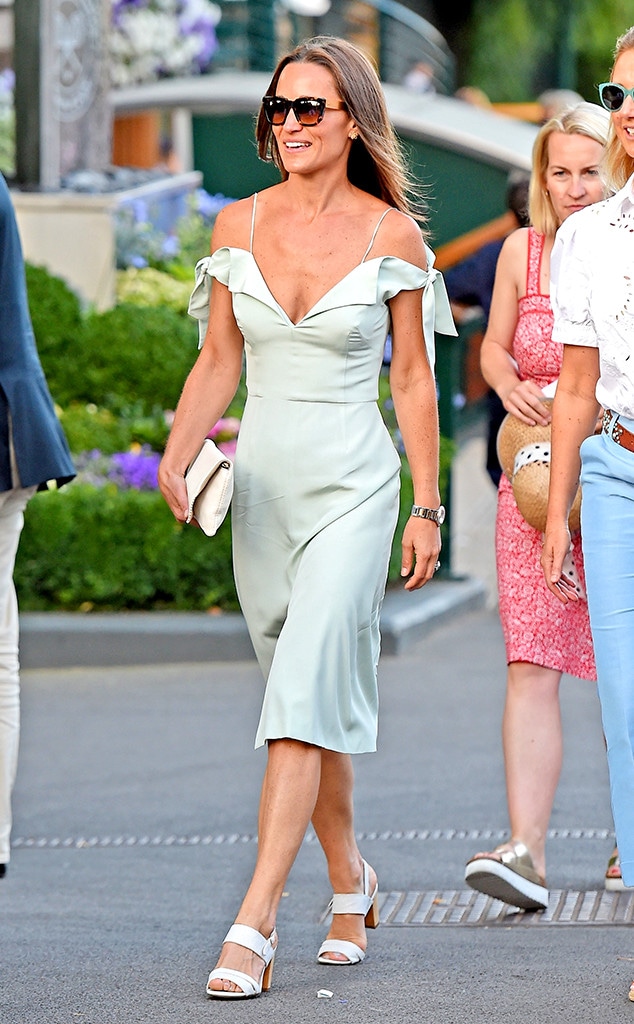 Splash News
Sweet and savory breakfasts aren't everyone's cup of tea.
In support of Magic Breakfast, which provides healthy school breakfasts to hungry and malnourished children in disadvantaged areas of the U.K., iNews asked Pippa Middleton and eight other famous foodies—Miguel Barclay, Will Beckett, Joel Braham, Laura Jackson, Jeremy Lee, Alice Levine, Naved Nasir and Jamie Oliver—to each reveal their breakfast preferences.
Middleton, who published a party planning book in 2012, won't eat one famously American meal in the morning. "Pancakes with bacon and maple syrup—that certainly doesn't do it for me," she said. But Middleton "always" eats breakfast. "I can't start the day properly without it."
"My usual breakfast is either plain yogurt with chopped fruit and toasted seeds, oats and nuts, or toasted rye bread with eggs or avocado," she said. For a quick and healthy breakfast, she recommended eating Bircher muesli topped with fresh berries. Best of all, she said, "You can even make a batch for the whole week." When she was young, Middleton would eat "almost everything," and she'd enjoy "lots of porridge or boiled eggs with soldiers [thinly sliced toast]."
Oliver, co-host of Channel 4's Jamie & Jimmy's Friday Night Feast, would no doubt approve of Middleton's diet. "I'm pretty healthy most of the time unless it's the weekend. So, [I'll eat] yogurts, fruit, compotes, Bircher muesli," he said. "I love porridge, or simple things on toast."
Watch Daily Pop weekdays at 12:30 p.m., only on E!