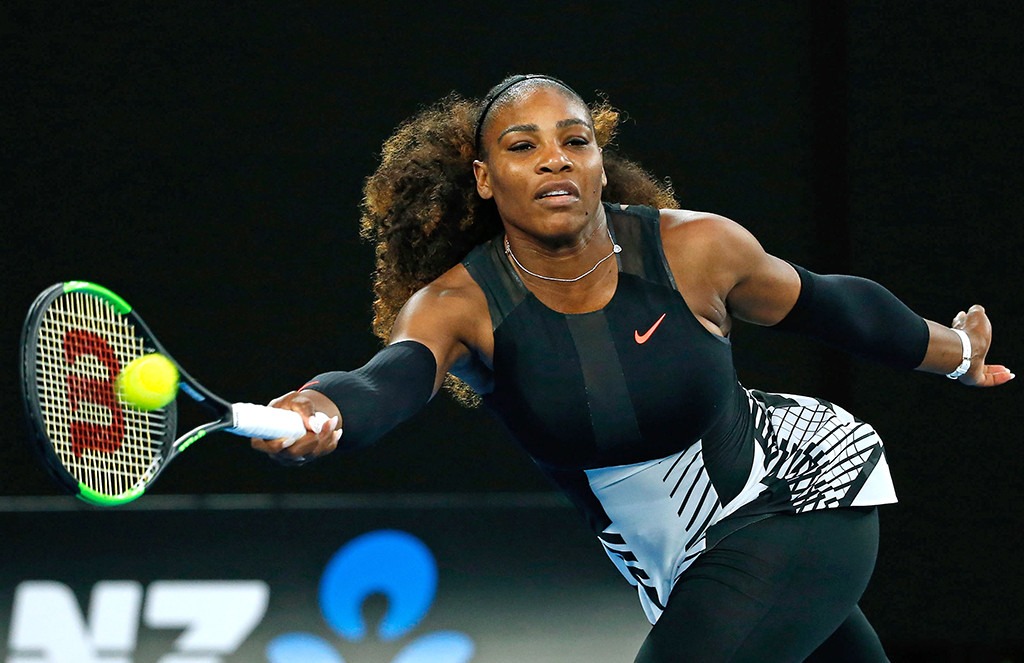 Darrian Traynor/Getty Images
Serena Williams will not compete at the Australian Open after all. 
The tennis professional announced her decision to withdraw from the tournament, which is set to begin January 15, on social media today. Williams gave birth to her first child, a daughter named Alexis Olympia Ohanian, in early September and she suffered a loss during last week's exhibition match at the Mubadala World Tennis Championship in Abu Dhabi. 
"After performing in my first match after giving birth I realized that although I am super close I'm not where I personally want to be," Williams wrote in a statement posted to her Snapchat. "My coach and team always said 'Only go to tournaments when you are prepared to go all the way.' With that being said I am disappointed to say I've decided not to compete in the Australian Open this year."
The all-star athlete famously won her record 23rd Grand Slam title at the 2017 Australian Open—when she was nine weeks pregnant.
Serena's note concluded, "However, the memory of last year's Open is one that I will carry with me and Olympia and I look forward to coming back again. I appreciate the support and understanding of my fans and everyone at the Australian Open."
After confirming her pregnancy, the 36-year-old announced her decision to sit out the remainder of the 2017 tennis season and return to the court in 2018. Similarly, Serena's husband, Reddit co-founder Alexis Ohanian, took maternity leave to bond with their little girl.
Since tying the knot in November, the couple has not shied away from documenting major milestones and special memories alongside their daughter with fans.
Mel Barlow & Co. / Allan Zepeda / Brides.com
Most recently, Serena reflected on her top 10 moments of 2017 with a heartfelt video slideshow starring the 4-month-old. Alexis also shared a message dedicated to his leading ladies, which read, "These two women are my everything. And the duty I have to them as a husband and a father is the greatest responsibility I'll have in my life; I'm honored to bear it. And I know I'll always find new ways to keep making you, laugh, @serenawilliams. 2018 is going to be a phenomenal year. And may there be many, many more to come."
Williams has yet to announce when she'll formally return to competing, but there's no doubt she'll have at least two cheerleaders in the stands!