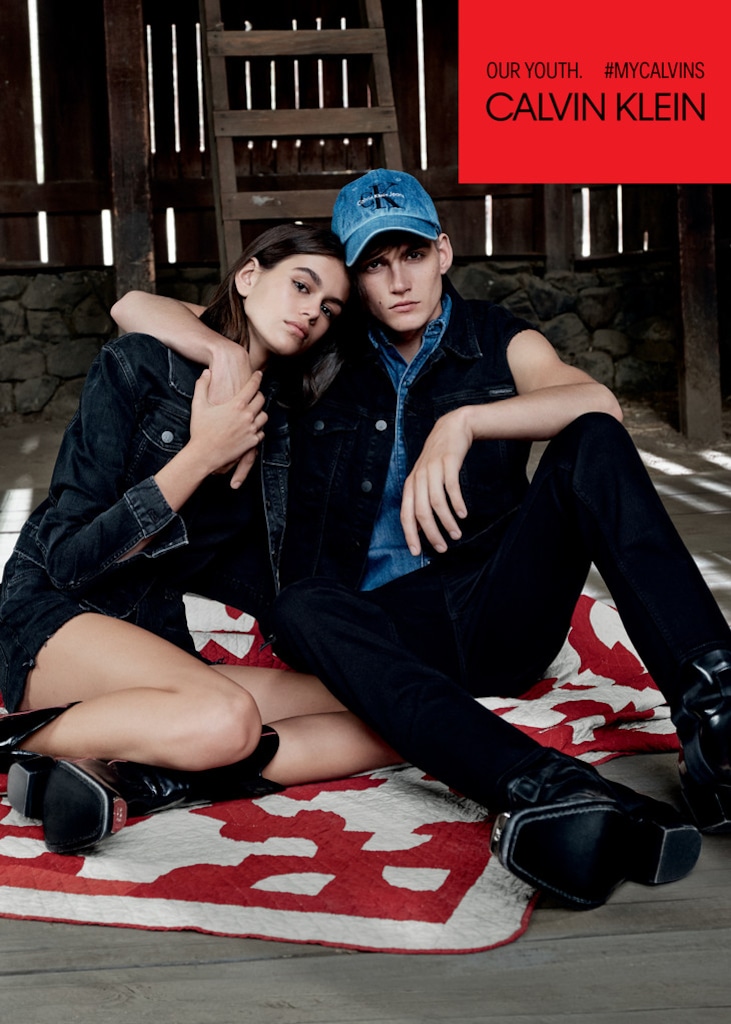 © 2018 Willy Vanderperre
When it comes to Calvin Klein jeans, it's all in the Gerber family!
Cindy Crawford's kids and budding teenage supermodels Kaia Gerber and Presley Gerber just landed a big campaign—together! The brother-sister duo are two of the faces of the brand's latest set of family-focused advertisements. 
"The evolved #MYCALVINS concept has family at its center, a display of unity between strong individuals, further emphasized by the symbolism of the traditional American quilt," an announcement for the images stated. "This campaign captures these bonds and brings to life different ways we can inspire families - both born and made - to connect with one another, and celebrate the things that unite us."
In addition to the Gerbers, stars like Solange and A$AP Rocky have also appeared in the brand's latest campaign rollout, which will run into Spring 2018. 
George Chinsee/Penske Media/REX/Shutterstock
Of course, the teens are no strangers to the Calvin Klein brand. Kaia, 16, made her official runway debut on the Calvin Klein catwalk in September 2017 for the spring show. Presley, 18, previously popped up in Calvin Klein's fall 2016 campaign. Meanwhile, their famous mama has been a constant  figure in the history of the brand, appearing in runway shows and campaign ads throughout her iconic career.
Needless to say, Calvin Klein seems to run in their veins. 
As Kaia wrote to her more than two million followers, "Beyond excited to be a part of the new CALVIN KLEIN JEANS campaign with my brother. thank you thank you @calvinklein #MYCALVINS."
Meanwhile, proud Cindy added, "This makes me happy."