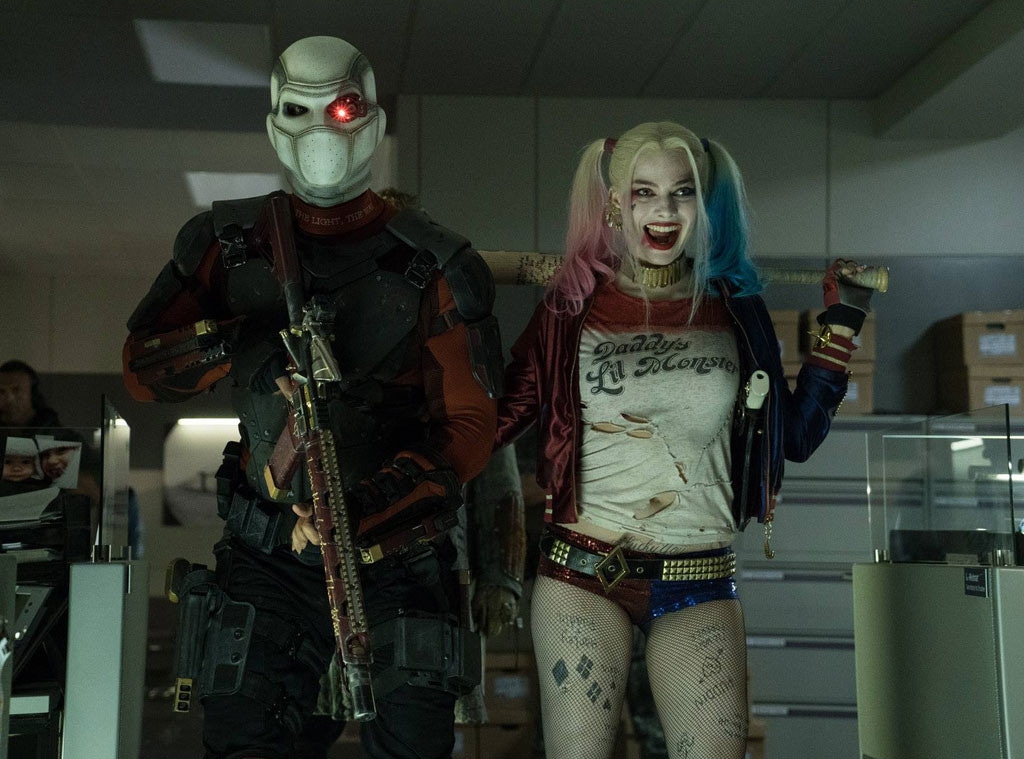 Courtesy Warner Brothers
Margot Robbie is opening up about taking on the role of Harley Quinn.
The 27-year-old actress received rave reviews for her performance in 2016's Suicide Squad and she has continuously gushed over playing the character, but now she's sharing what comes along with joining such a high profile movie.
"You're about to be in a comic book film; now here's the worst-case scenario of how big and scary it can get," Margot tells The Hollywood Reporter. While Margot has been working in the entertainment industry for years, after taking on the role in the DC Comics movie she was launched into another level of fame, where she's now faced death threats and stalkers.
She shares with THR, "There's just all this stuff you learn along the way, like, when you get those death threats, it's [smart] to have a security team do a background check on whoever sent them to see if there is any past history of violence because you'll need to know whether you need security to go to certain events. And every time you do a background check, it's going to cost $2,000, so take that into consideration when you're getting yourself into this."
And that's a part of the career Margot wasn't prepared for.
"And it's like, 'OK, that's a different kind of career.' Because then you need to always do a job that can financially support that lifestyle; you can't just do indie films for the rest of your life because that film back there changed everything and now you have to be able to afford security," she says. "I just wish someone had explained a lot of those things to me early on. I wouldn't have resented the position I found myself in because I would've known what I was getting myself into."
Margot appears on the latest cover of THR alongside Tonya Harding, who she portrays in her new movie, I, Tonya. For her work in the movie, Margot was recently nominated for both a Golden Globe Award and a Screen Actors Guild Award.
At this Sunday's 2018 Golden Globes, Margot is nominated alongside Judi Dench, Helen Mirren, Saoirse Ronan and Emma Stone in the Best Actress in a Motion Picture, Musical or Comedy category.
Margot also produced the movie with her LuckyChap team, which includes her husband Tom Ackerley and some of their closest friends. The film itself is also nominated in the Best Motion Picture, Musical or Comedy category and star Allison Janney is nominated for Best Supporting Actress in a Motion Picture.