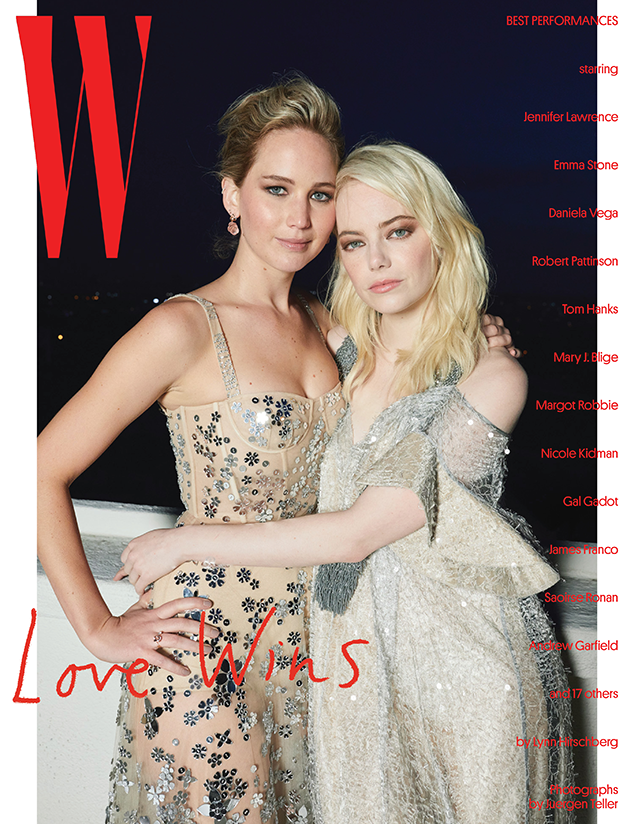 Juergen Teller for W Magazine
We'd be lying if we said we aren't obsessed with Jennifer Lawrence and Emma Stone's friendship.
They're two award-winning leading ladies with a great sense of humor, a down-to-earth vibe and a drive for feminism and equality, all of which makes us love them as individuals. And when you put them together, well, we can only imagine the awesomeness that ensues.
In fact, the ladies are featured together on the cover for one of W magazine's Best Performances Portfolios in which Stone opens up about the origin of their "love story" and how they became friends—which, of course, has quite the unique twist.
"Jennifer Lawrence and I both had the same stalker, John the Orchestra Guy," Stone began.