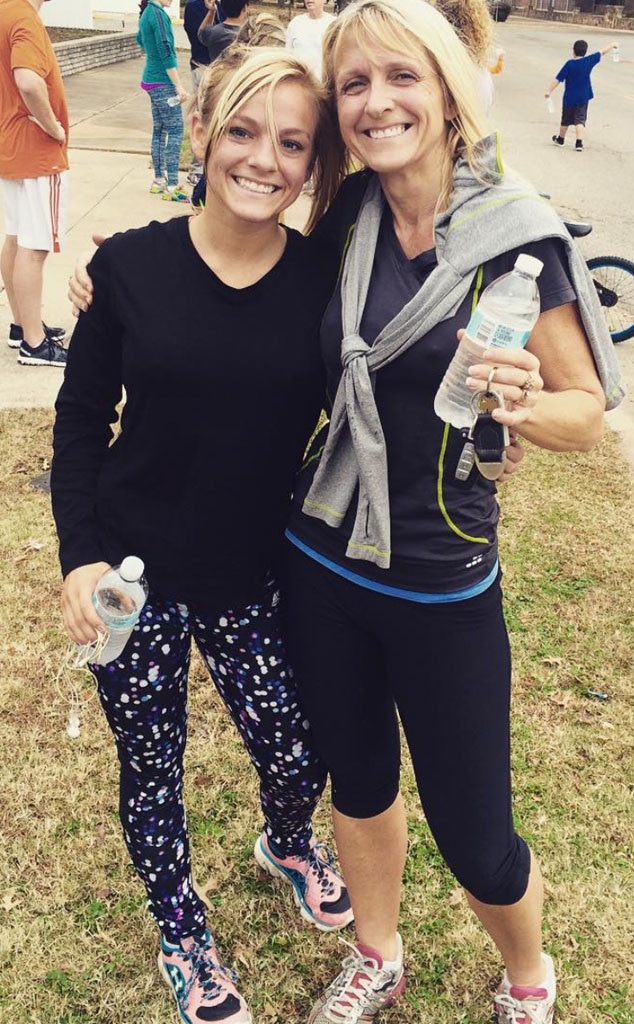 Instagram
Mackenzie McKee is asking for all the prayers she can get. 
The Teen Mom 3 star recently revealed her mother Angie Douthit was admitted for emergency surgery after shockingly learning she has three masses on her brain and one on her lungs. Initially, the family thought Douthit had bronchitis, but she was ultimately diagnosed with stage four brain cancer. 
"All prayer warriors. Please pray for my mom. What we thought was bronchitis turned out to be 3 masses on her brain, 1 large [one] in her lungs and multiple blood clots. We are in shock and devastated. She has brain surgery tomorrow. I'm sick. I'm so sick and want to wake up from this nightmare," the reality star revealed on social media earlier this week. 
As McKee added, "It was a long night full of tears and frustration. So many people love her."
As Angie forges ahead in her cancer battle with chemotherapy and radiation, a GoFundMe page has been set up with the goal of raising $25,000. 
"Angie has always been the healthiest person. Always eating everything organic. Doesn't smoke and never did, doesn't drink and she runs marathons and works out 2-3 times a day," the page reads. "Cancer does not run in the family. So this has come as a complete shock to the family. Angie is a school teacher and doesn't have much, the family is asking for prayer during this difficult time. We have come together for Mackenzie McKee and her family to help Angie get the best treatment that is available to help her fight the fight ahead of her."
The page was updated early Thursday to confirm Angie will soon undergo a bone scan and biopsy. "Pray the bone scan is clear. They found several tumors in the brain and the lung tumor is 7 cm, So the biopsy will determine the treatment they do. God is in control and pray I'm always kind and share Christ with the nurses and staff. #alwaysbekind," the update concluded. 
Meanwhile, her devoted daughter penned a tribute to her mom during this challenging time. As McKee wrote on Instagram, "The most amazing woman I know. She taught me everything I know. She is the only reason i am the woman I am today. I love you Mom. I'm devastated, I'm angry, I'm shook. I can't breath. You are everything. Please pray."