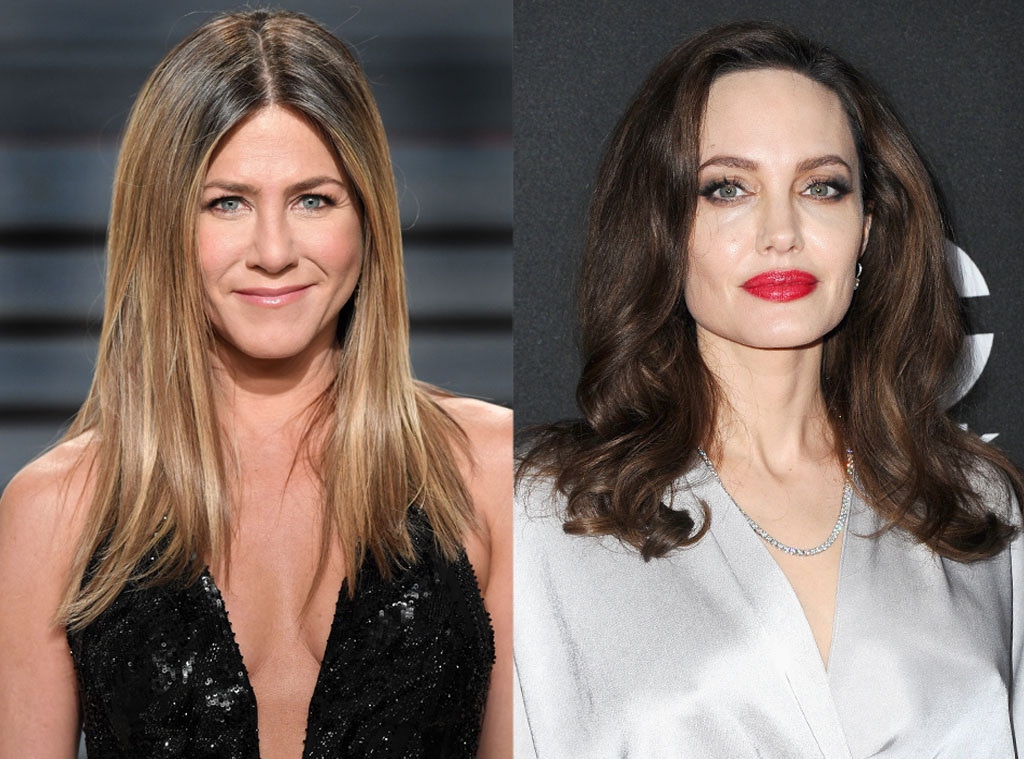 Getty Images
The Hollywood Foreign Press Association has been slowly rolling out the list of presenters for the 2018 Golden Globes, and in the last day, four new actresses have been added to the mix: Jennifer Aniston, Angelina Jolie, Helen Mirren and Emma Stone. Aniston and Jolie, who share a mutual ex in Brad Pitt, rarely attend the same events—but this year's award ceremony is all about women coming together, thanks to the #MeToo and Time's Up movements, and it's message is bigger than the tabloid stories they've both worked so hard to ignore over the years.
Aniston recently donated $500,000 to the Time's Up GoFundMe campaign; the money is going toward a legal defense fund, providing subsidized assistance to men and women who suffer sexual abuse, assault or harassment while at work—regardless of the industry they all work in.
Jolie, meanwhile, was among the dozens of actresses who publicly spoke out against disgraced film producer Harvey Weinstein. "I had a bad experience with Harvey Weinstein in my youth, and as a result, chose never to work with him again and warn others when they did," Jolie told The New York Times. "This behavior towards women in any field, any country is unacceptable."
The Time's Up campaign also asked those walking the red carpet at Sunday's Golden Globes to wear black. "This is a moment of solidarity, not a fashion moment. For years, we've sold these awards shows as women, with our gowns and colors and our beautiful faces and our glamour. This time the industry can't expect us to go up and twirl around," actress and producer Eva Longoria told The New York Times earlier in the week. "That's not what this moment is about."
"I think that the biggest thing will just be hitting the right tone," host Seth Meyers told Ellen DeGeneres yesterday. "But also, we don't want to ignore the things that will happen this year."
Here is the complete list of 2018 Golden Globes presenters: