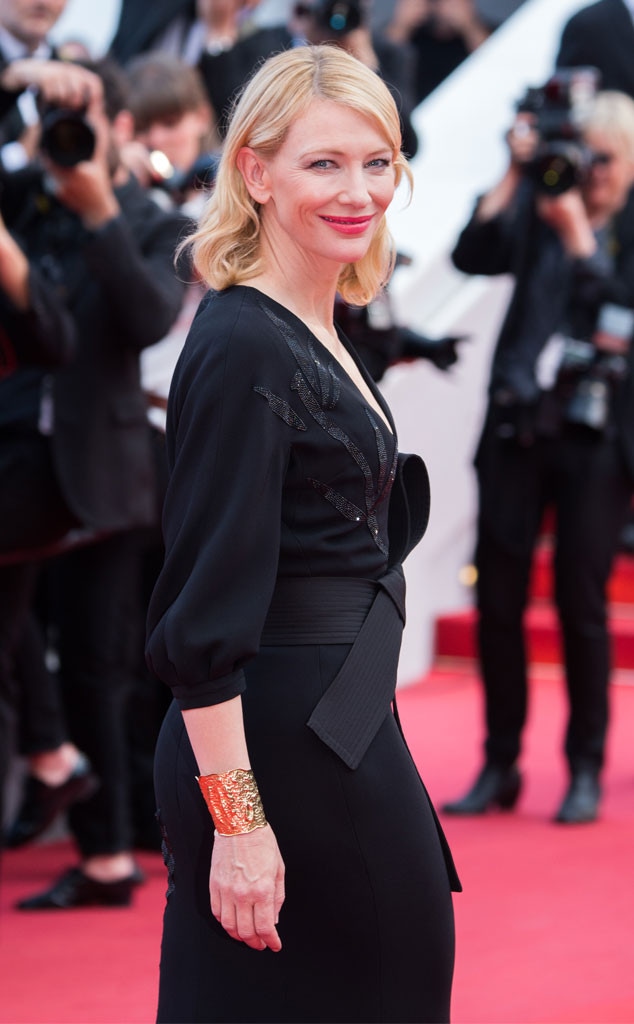 Samir Hussein/WireImage
Cate Blanchett was named the jury president of the 2018 Cannes Film Festival Thursday.
"I have been to Cannes in many guises over the years; as an actress, producer, in the marketplace, the gala-sphere and in competition, but never solely for the sheer pleasure of watching the cornucopia of films this great festival harbors," the Australian actress, who next stars in Ocean's Eight, said in a statement. "I am humbled by the privilege and responsibility of presiding over this year's jury. This festival plays a pivotal role in bringing the world together to celebrate story; that strange and vital endeavor that all peoples share, understand and crave."
The 71st annual Cannes Film Festival will take place from May 8 through May 19.
Blanchett succeeds Spanish film director and screenwriter Pedro Almodóvar. "We are delighted to welcome such a rare and unique artist whose talent and convictions enrich both screen and stage," Cannes Film Festival president Pierre Lescure said. "Our conversations from this autumn tell us she will be a committed president, a passionate woman and a big-hearted spectator."
The 48-year-old actress last attended the festival in 2015, to promote the drama Carol. She went on to receive multiple awards for her leading role, including a Golden Globe and an Oscar.
Atypically, this year's festival will begin on a Tuesday and end on a Saturday. "Following 2017's anniversary edition, the Festival is beginning a new period in its history," Lescure announced in November. "We intend to renew the principles of our organization as much as possible, while continuing to question the cinema of our age and to be present through its upheavals."