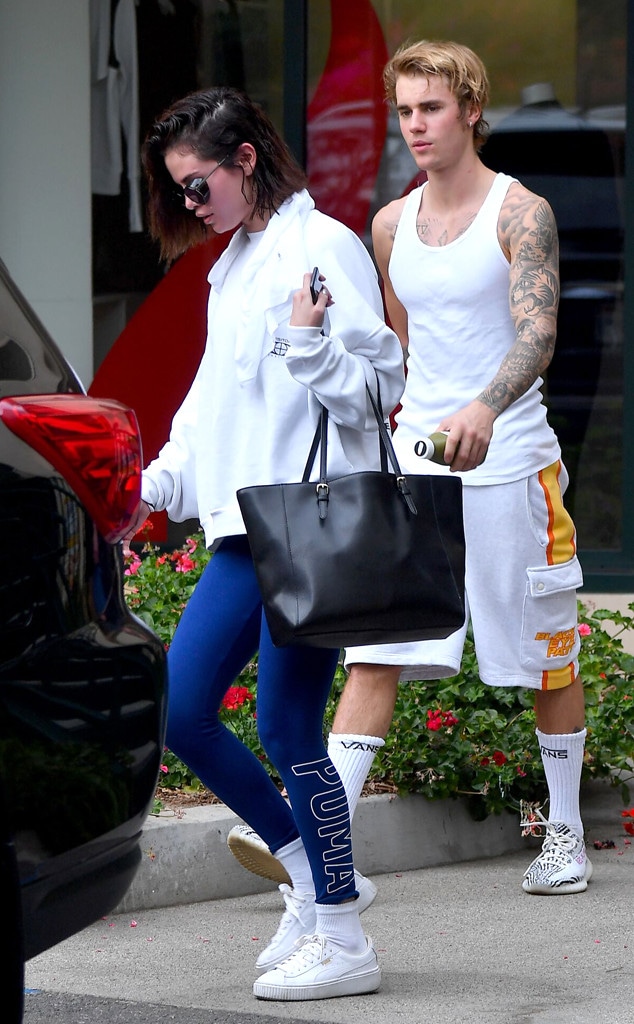 MEGA
The couple that works out together, stays together!
Fresh off their trip to Cabo San Lucas, Justin Bieber and Selena Gomez worked up a sweat on Wednesday when they attended a Pilates class at Hot Pilates in West Hollywood.
A source tells E! News that the high-profile duo took a private class with the owner of the studio.
The insider also said that Selena frequents Hot Pilates weekly with her close friends and has been trying to get Justin to try the workout for a while. The insider also added that Selena was excited that Bieber was willing to come with her, and added that they had "a blast."
Despite the workout being "very challenging" given the intense heat, Justin "loved" it, said the source.
For the workout, the sultry singer donned a Puma leggings, oversized white sweatshirt and a $455 pair of Garrett Leight sunglasses.
The "Sorry" singer wore a white tank top and white basketball shorts for his Pilates sesh.
Earlier in the week, multiple sources confirmed to E! News that the pop music superstars were able to meet up in Cabo Sunday night to celebrate New Year's Eve together.
"Justin flew in to Cabo on a private jet from Cancun where he spent a few days with his family," an insider shared with E! News. "He arrived on Saturday evening and checked into an oceanfront villa 10 minutes away from Selena's villa where she was staying."
Selena's crew of gal pals had a dinner party with a mariachi band Sunday night. And as it turns out, the "Baby" singer was able to stop by.
"He and Selena spent time together again. They were very low-key and dressed casually," our source shared. "They rang in the New Year together and enjoyed watching fireworks over the ocean."
Another source added, "Justin had a great New Year's Eve with Selena. He is looking forward to 2018 with her. It was a special evening shared with a few close friends in a beautiful place."
Looks like they're closer than ever after Cabo!