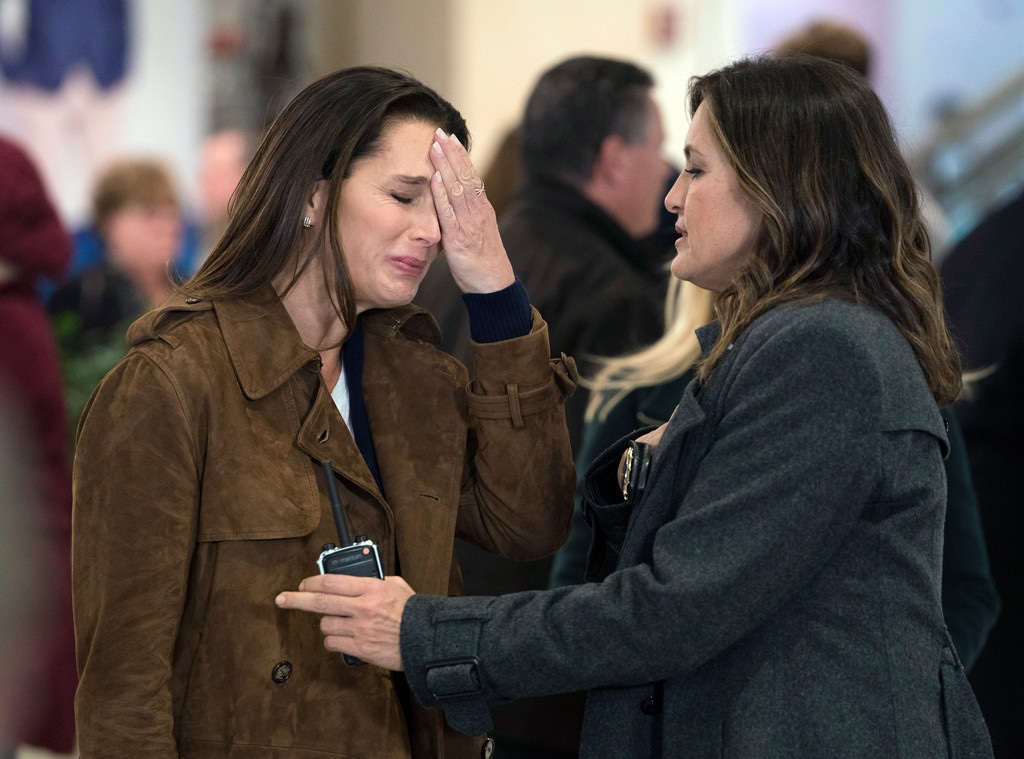 NBC
Law & Order: SVU did what you expected it to do, but boy was it still surprising. The midseason finale saw Olivia Benson's (Mariska Hargitay) son Noah (Ryan Buggle) disappear from a store on his biological grandma Sheila's (Brooke Shields) watch. The midseason premiere, "Gone Baby, Gone," answered the question of what happened to him. Warning, spoilers ahead.
It was Sheila all along. The boy's biological grandma had a plan this whole time. She had her gardener/boyfriend abduct him from the mall in Manhattan and get him back to New Hampshire, leading the police on a wild goose chase through the city and New Jersey. Benson was told to stay off the case, so there she sat with Sheila…until Sheila made her move and got Noah to herself.
"Do you know how many times I've told parents to stay calm? You don't know how ridiculous that is until it happens to you," Benson told Barba (Raul Esparza).
Benson, true to the core, beat herself up for letting Sheila into her life. "How stupid am I? I gave her my kid," she said.
Through Rollins (Kelli Giddish) and Carisi's (Peter Scanavino) unorthodox interrogation techniques, the squad realized Sheila even played her accomplice, but Benson and Fin (Ice-T) found her family cabin and Benson went on her way to getting her son back—despite the wishes of her boss, Dodds (Peter Gallagher).
Sheila got the drop on Benson, but the conversation that ensued between the two was enlightening. "Blood isn't the only thing that makes family, Sheila," Benson said. "Legally, Noah is my son."
Sheila was driven by the loss of her daughter. Noah interrupted their standoff and Benson secured his safety while Sheila realized what she had done.
"You and grandma Sheila were fighting," Noah said. "Is she bad?"
"Grandma Sheila is a good person who did a really bad thing," Benson said. "Can you understand that?"
"Will she be OK?" Noah asked.
"I hope so," Benson replied.
Law & Order: SVU airs Wednesdays, 9 p.m. on NBC.
(E! and NBC are both part of the NBCUniversal family.)