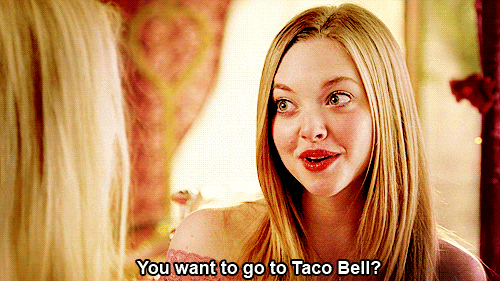 Paramount Home Entertainment
Want to do something fun? Want to go to Taco Bell?
Because...whatever, you're getting nacho fries.
That's right; Taco Bell announced on Wednesday that they will be on its menu at restaurants nationwide for a limited time starting on January 25 and will cost just $1. So long, 2018 New Year's healthy eating resolutions!
The fries are "crisped to perfection with bold Mexican seasoning" and served with a side of warm nacho cheese. They can also be served Supreme for $2.49 or Bell Grande for $3.49 and topped with add-ons, including beef, Pico de Gallo, sour cream and yes, more nacho cheese.
The nacho fries were initially sold last spring at select Taco Bell restaurants in West Virginia and Bakersfield, California.
Taco Bell plans to introduce 20 $1 items on menus nationwide and in test markets this year, on top of 20 $1 mainstay menu items.