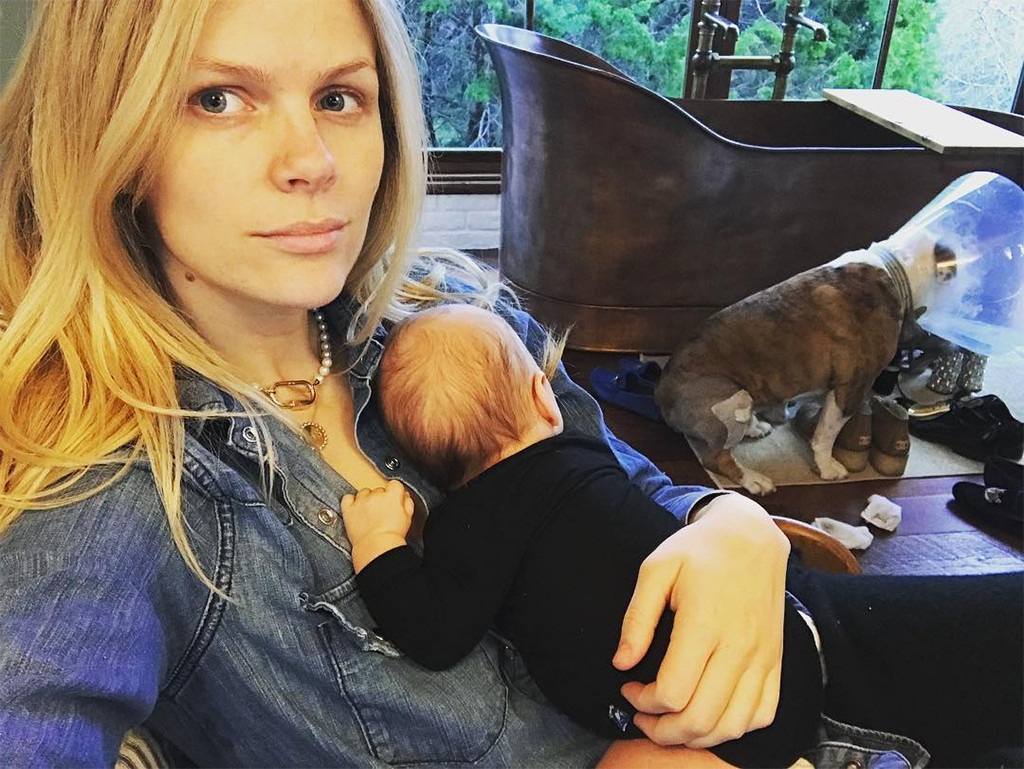 Instagram
Brooklyn Decker and Andy Roddick are now a family of four.
The 30-year-old model and actress and the 35-year-old tennis champion recently welcomed their second child, a baby girl.
Decker, who also shares 2-year-old son Hank with her husband of eight years, revealed the news on Instagram on Wednesday, alongside a selfie of her and their baby resting on her chest.
"A newborn, a toddler, a dog in a cone, a dog with a tumor but I'm having a good hair day so it's fine we're fine I'm fine," she wrote.
Courtesy: Michael Simon/startraksphoto.com
Watch:
Brooklyn Decker's Anniversary Celebrations
"Brook, I don't know how you juggle it all... You hear a lot of guys find it very tough to walk away from professional sports, but you are the reason my personal transition into a quasi-everyday life has been gratifying and full," he said. "Hank will someday realize how lucky he is, and our daughter that's coming will also realize she has the best mother on Earth."