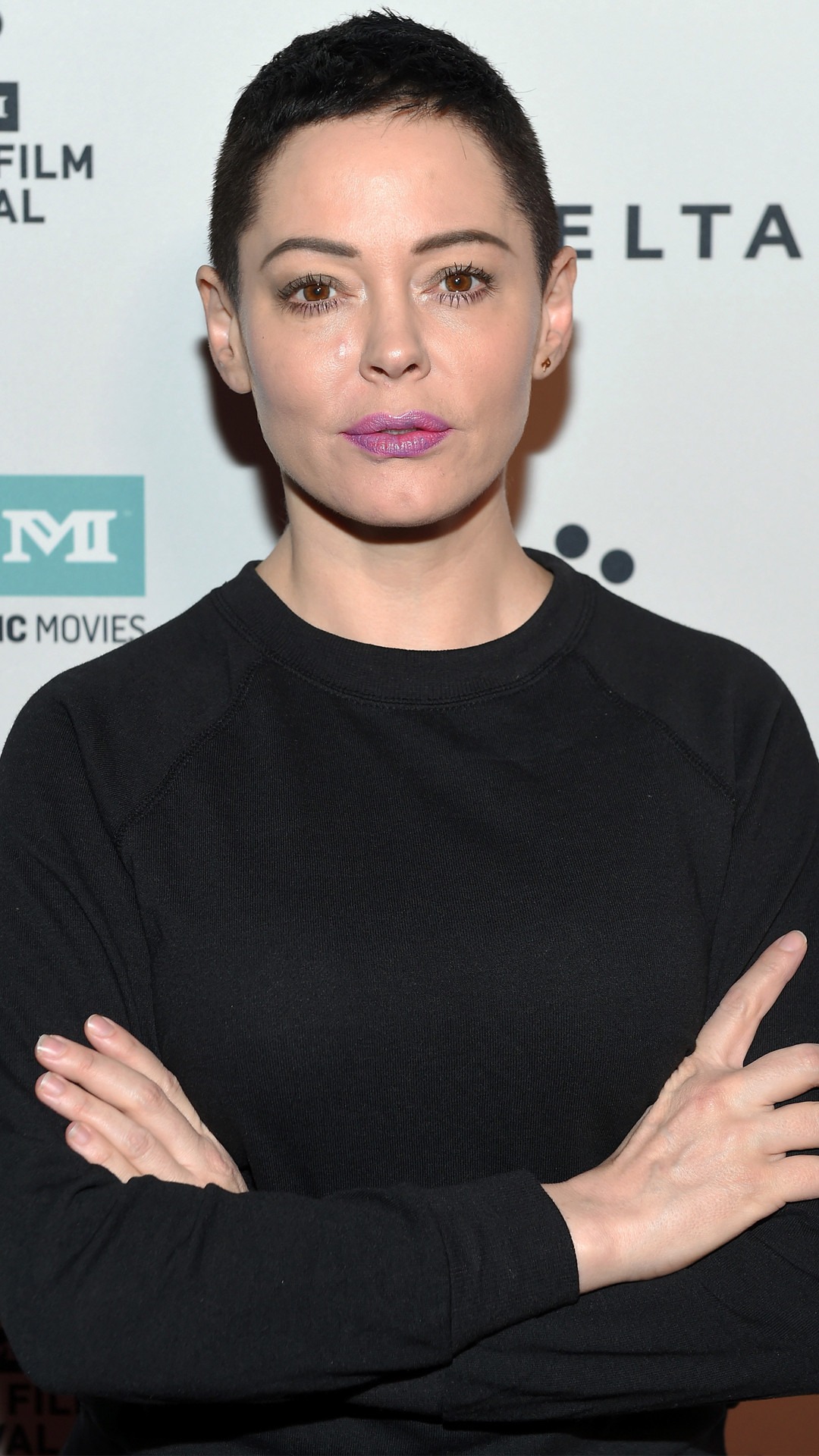 Matt Winkelmeyer/Getty Images for TCM
Rose McGowan says Harvey Weinstein has "always been gunning for me."
Back in Oct. 2017, McGowan was mentioned in a New York Times article that shared allegations of sexual misconduct against Weinstein, stretching back over a decade. In the exposé, the NYT reported that in 1997 McGowan reached a $100,000 settlement with the Weinstein "after an episode in a hotel room during the Sundance Film Festival." In response, Weinstein's attorney Charles J. Harder said the article was "saturated with false and defamatory statements."
Shortly after the exposé was published, McGowan took to Twitter to accuse Weinstein of rape. Since that time, McGowan has been a major part of the #MeToo movement and now she's sharing her thoughts on the man she calls a "monster," in a new interview with Vanity Fair.
"I've had this giant monster strapped to me for 20 years," McGowan tells the publication. "So many women have been strapped around him. He ate so many of our souls that he couldn't tell which way was which. He's always been gunning for me. But that's O.K.—I've been gunning for him, too."
McGowan shares that the alleged 1997 incident with Weinstein represents the "B.C. and A.D" of her life, telling to Vanity Fair that "part of you has been left behind, you just got killed."
After overcoming many adversities in her life, McGowan now stands stronger and more determined than ever.
"They built a motherf--king beast, and they built a motherf--king problem," she shares. "I am that problem to all of them. He represents all of them to me. And that's why he must be slayed."
McGowan's new book, BRAVE, will be released on Jan. 30.
In response to allegations of sexual misconduct in a October exposé published by The New Yorker, Sallie Hofmeister, a spokesperson for Weinstein, issued the following statement: "Any allegations of non-consensual sex are unequivocally denied by Mr. Weinstein. Mr. Weinstein has further confirmed that there were never any acts of retaliation against any women for refusing his advances. Mr. Weinstein obviously can't speak to anonymous allegations, but with respect to any women who have made allegations on the record, Mr. Weinstein believes that all of these relationships were consensual. Mr. Weinstein has begun counseling, has listened to the community and is pursuing a better path. Mr. Weinstein is hoping that, if he makes enough progress, he will be given a second chance."