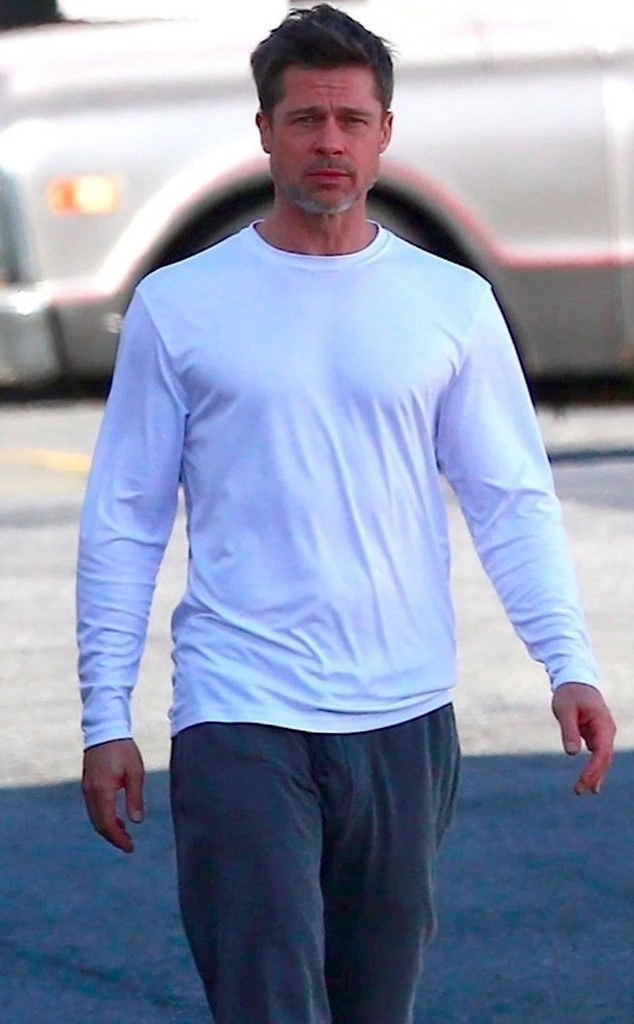 BACKGRID
PSA: If a really hot dude who looks exactly like Brad Pitt starts hitting on you and tells you his name is William, guess what: he may actually be Brad Pitt.
The 54-year-old actor, who was born William Bradley Pitt, was recently spotted at a Coffee Commissary in Los Angeles flirting with a woman named Lydia who looks like Kate Bosworth, Page Six reported on Tuesday.
"He arrived by motorcycle, wearing sunglasses, jeans and a leather jacket," a source told the outlet.
The source said he struck up a conversation with the woman, who was standing in line, and that after she introduced herself to Pitt, he "put out his hand and said, 'Hi, I'm William.'" 
"She replied, 'Oh, you look like a Bradley.' And he responded, 'Well, that's my middle name' and smiled and winked at her," the source told Page Six, adding that as Lydia exited, she said, "Nice to meet you, Bradley...I mean William," and that Pitt then "laughed to himself, then got on his bike."
The report—and inspiration for Brad Pitt fanfiction—comes more than a year after Pitt's estranged wife Angelina Jolie, with whom he shares six kids, filed for divorce after two years of marriage and a 12-year relationship. They later reached a custody agreement and continue to co-parent their children.