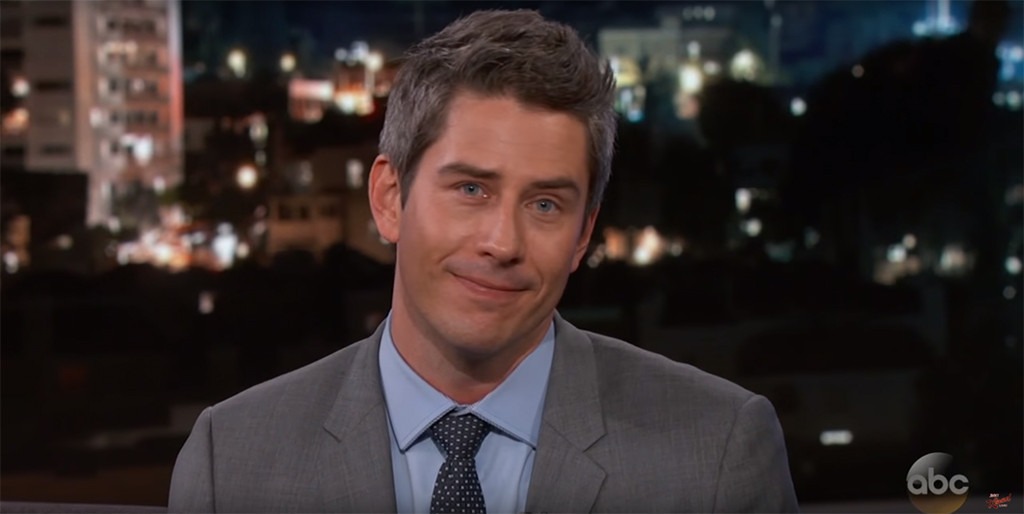 ABC
Did Jimmy Kimmel and his wife accurately predict the newest winner of The Bachelor?
On Jimmy Kimmel Live! on Tuesday, he presented star Arie Luyendyk Jr. with portraits of four female contestants—Tia, Chelsea, Bekah M. and Becca K.—and declared what he and his wife, show co-producer and head writer Molly McNearney, believe will become of them on the ABC dating show's 22st season, which premiered on Monday.
As the host presented the photos, the Bachelor star attempted to maintain his best poker face.
"I'd like to see you in a threesome with these two," Kimmel later said, holding up the portraits of Bekah M. and Becca K. "Are these the final two? Did you pick two Beccas? If you picked two Beccas-"
"How epic would that be?" Luyendyk said.
"How confusing will that be?" Kimmel said.
"Or easy," Luyendyk said.