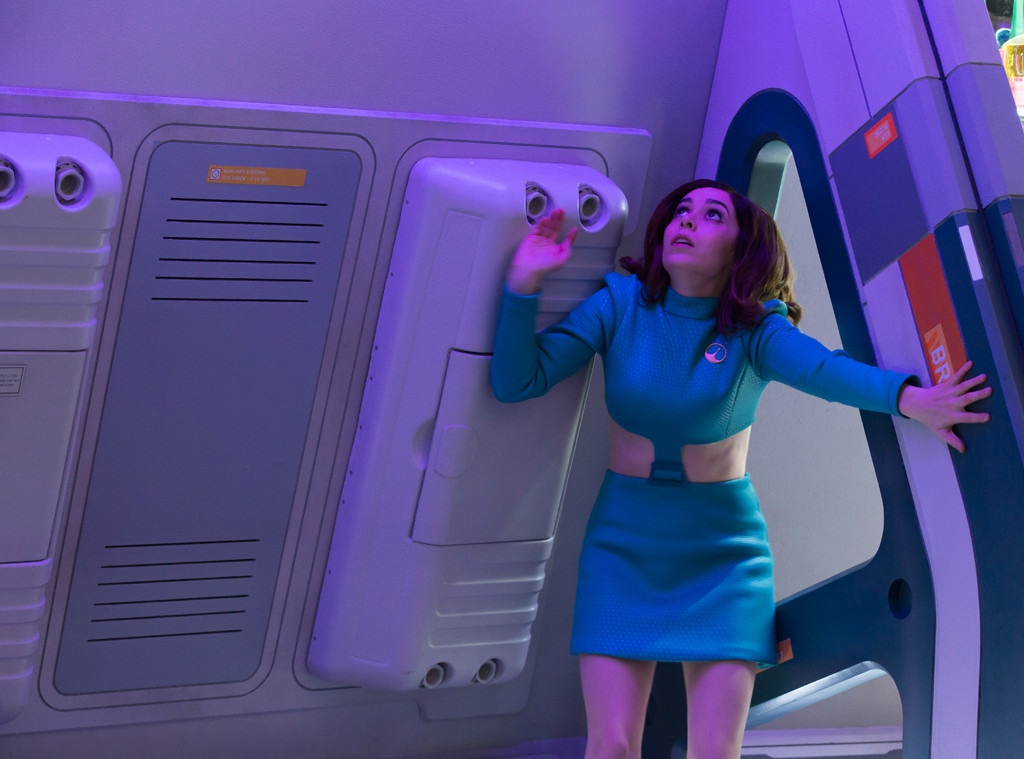 Netflix
Space is no longer the final frontier for television, with Star Trek: Discovery and The Orville both having successful first seasons during the 2017-2018 TV season—and they might be joined by another space-set show if those involved with Black Mirror have their way.
The fourth season of Netflix's Black Mirror kicked off with "USS Callister," an episode starring Jesse Plemons, Crisitin Milioti, Jimmi Simpson, Michaela Coel, Billy Mangussen, Milanka Brooks, Osy Ikhile and Paul G. Raymond, written by series creator Charlie Brooker and William Bridges. Half set in a fantasy world where Plemons' character commands digital copies of his coworkers on a space ship and the other half taking place in the real world, a technology company, the episode was a critical success for the new season. It ends with Milioti's characters (digital and real) successful in saving the day. Her digital character lives on to command the space ship as it explores the newly formed digital world.
Director Toby Haynes thinks there's life left in the premise and cast to tell more tales with a Black Mirror spinoff.
"I was talking with Louise Sutton, who produced this and 'Metalhead,' and she cooked up a brilliant idea of spinning it off into a TV series. I'd love to do a TV series of 'USS Callister'— it's probably one of the best pilots for a space show, ever. And I made it! So I'm keen to see it as a TV series," Haynes told The Hollywood Reporter. "I think Charlie might revisit it as a Black Mirror. Whether I'm the one to do it, I don't know. Being a fan of the show as much as I am, and being a part of making it, I'd love to work with that crew and cast again. It's a gift for a director."
Milioti is down for revisiting her character Nanette Cole and the USS Callister as well, in fact she told THR they discussed it while filming.
"I would die if they turned this into a spinoff series because I do want to see that group of people figure it out, because it's so real. They're very funny and very dysfunctional, but it's also a group of coworkers from an office—it's like The Office in space," she said. "They're stuck in this thing they didn't even create and they would just have to battle aliens. It's such an incredible concept. Maybe that's wishful thinking on my part, but I would love to see that."
Black Mirror season four is now streaming on Netflix.